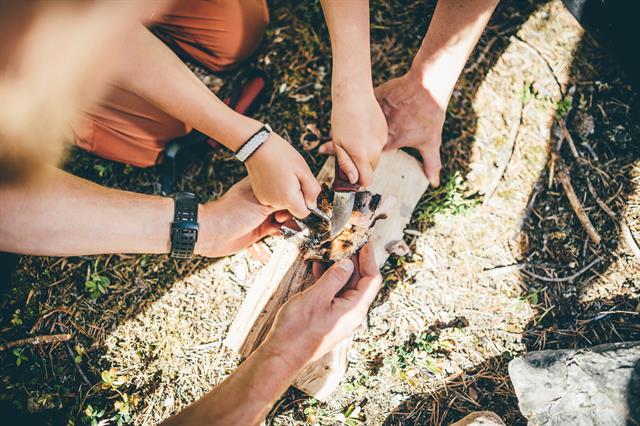 ICEHOTEL - Photographer Asaf Kliger
ICEHOTEL - Photographer Asaf Kliger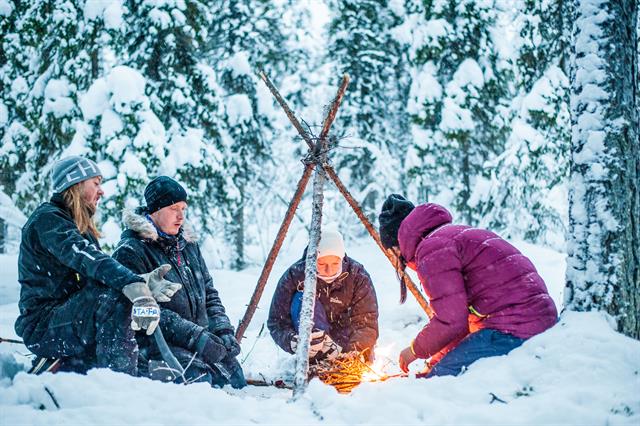 ICEHOTEL - Photographer Asaf Kliger
Wilderness Skills
We offer a fun and easy activity to learn the basics of survival in the Lapish forest. Learn useful bushcraft knowledge with our experienced wilderness guides, such as making fire or finding food & shelter.
At the end of the tour you'll be able to start a fire with a flint, navigate by interpreting the signs in the nature and much more.
Note: On this tour we have no indoor facilities and you are exposed to the elements. For this reasion we do not recommend to book children on this acitivity between December and February when temperatures can be very cold.
Duration: 3hrs
Price: SEK 1 195/person
Child (0-12) SEK 598
Available: All year around
Difficulty = Easy