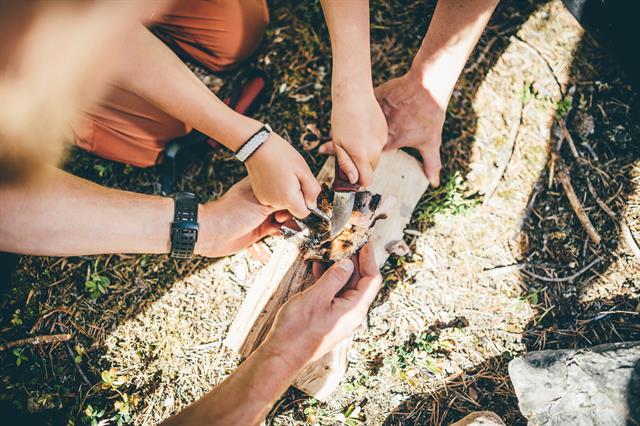 ICEHOTEL - Photographer Asaf Kliger
ICEHOTEL - Photographer Asaf Kliger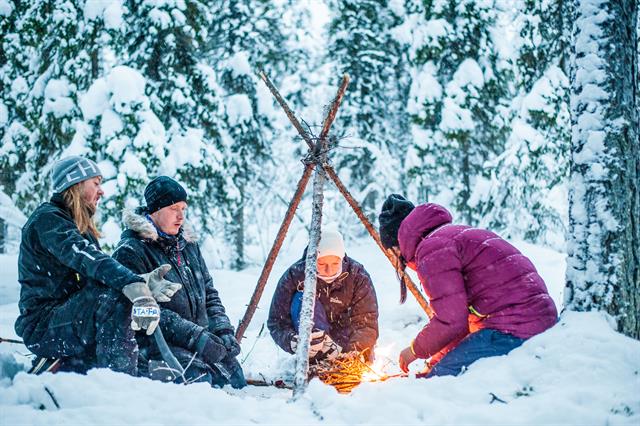 ICEHOTEL - Photographer Asaf Kliger
ICEHOTEL Wilderness Skills
Learn the basic skills of wilderness survival. Experience the elements of nature and make your own fire with flint.
Get the right skills for surviving and navigating in the wilderness on this fun and easy adventure that takes you deep into Jukkasjärvi's woodlands. The tour starts with a transfer out in the forest. Your experienced wilderness guide talks about the nature around you, how to navigate by signs in the nature and how to treat it with respect. The guide gives some basic facts about what you can eat from nature's pantry to get energy and vitamins, and how you find shelter in bad weather. You learn the most important skill, how to start a fire with flint, before the tour is over.
Included in the tour:
Transfer into the wilderness
Experienced wilderness guide
Flint to make a fire
Eldris knife from Morakniv
Duration: 3hrs
Price: SEK 1255/person
Child (7-12) SEK 698
Available: All year around
Difficulty = Easy
Gather at Meeting Point from where you head out in the woodlands together with an experienced wilderness guide.
Equipment: Dress according to weather.
Keep in mind: This is a survival tour, which means that no food or equipment other than mentioned above is included.