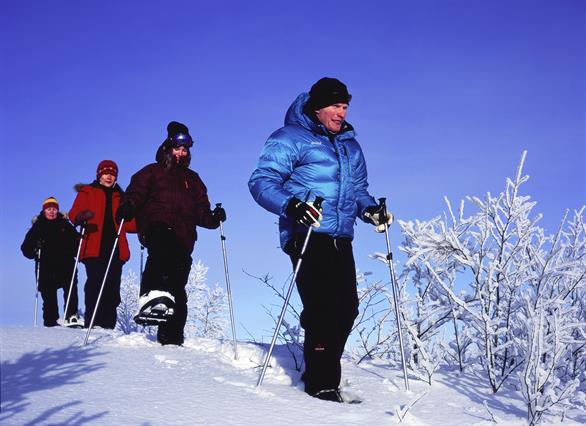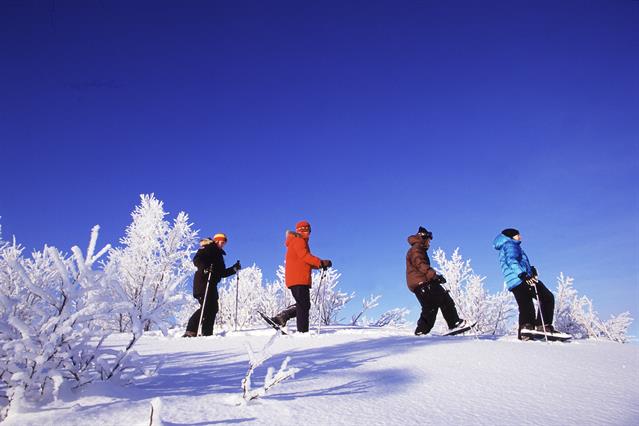 Snow shoe tour above the arctic circle
Join us on a different way of easily getting around in the forests surrounding the city! Equipped with snowshoes we'll explore the wintery landscape, following the tracks of the hare or mountain ptarmigan over the blanket of snow. We finish the tour in our lávvu (a Sami tent) and enjoy a steaming cup of coffee or tea and a sandwich.
This tour is certified by the Swedish Ecotourism Society, Nature's Best.
Price: 750 SEK/person, 375 SEK/child (7–12 years)
The price includes: Guide, equipment, coffee/tea and sandwich
Number of participants: Minimum 2 people
Departures: Monday, Wednesday, Friday, at 14.00–16.30, December–April