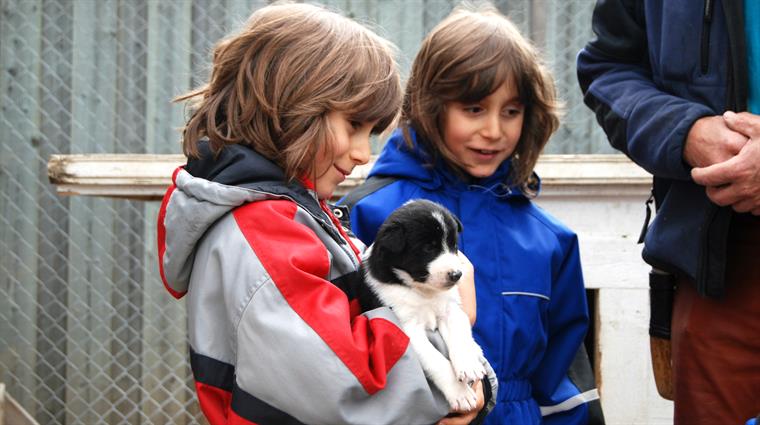 Lapland Wilderness Tours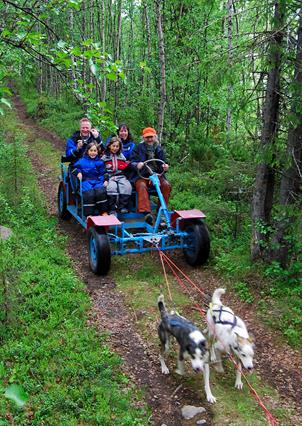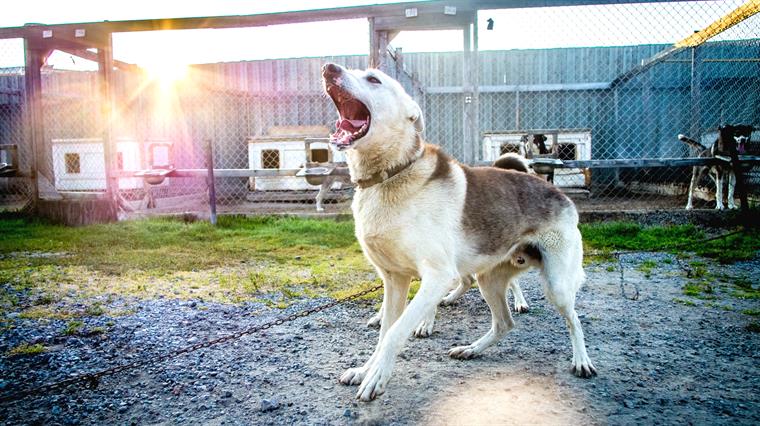 Lapland Wilderness Tours
Sleddog kennel visit and short cart ride
Visit our world class sleddog kennel in Kauppinen. After lots of heavy work during the winter our dogs have "off season" during the summer. Imagine the entire bunch laying lazy under the midnight sun and resting…
Still you have the possibilitiy to visit our kennel during the summer! Stroll around between the dogyards while listening to your guide telling stories about how we train our dogs, how we feed them and breed them and about our own experiences in the hardest sleddog races on earth! Of course you will also meet the puppies! We even welcome you to pet and to touch them since it is of highest interest for us to make them familiar to meeting many different people. This is the best way to prepare our youngsters for a career as one of "these typical friendly Huskies of Lapland Wilderness Tours".
To give you an idea about what it means to drive a dog sled in winter time we will harness up a dog team and give you a short ride on our special built training cart. Powered only by our dogs!
We'll serve coffee/tea and cookies before we bring you back to your hotel in Kiruna.
Price:
750 SEK/adult
375 SEK/child under 12years (accompanied by parents).
Optional: Lunch for 100 SEK extra/person.
Price includes: Transfer, coffee/tea and cookies, guide, short cart ride.
Duration: 1,5-2 hours.
Meeting point: Your hotel.
Available: May-August. Daily.
Call or email for booking.