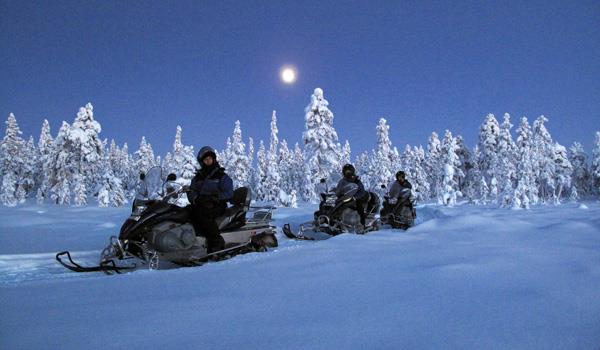 Kiruna Guidetur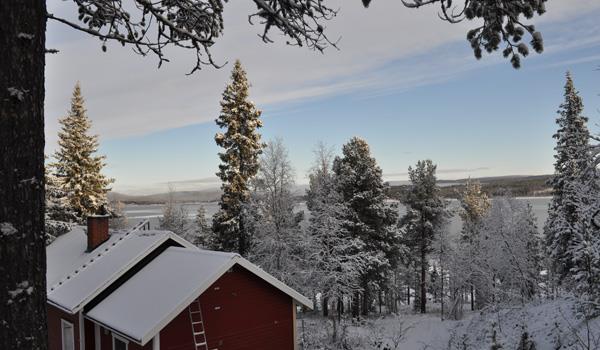 Kiruna Guidetur
Overnight tour with snowmobile
Overnight tour snowmobile
We drive the snowmobiles out in to the wilderness of the Torne River valley. We follow our own small tracks and seek out the finest spots near the river. In the evening the guide cooks dinner for you in the cabin where you will sleep. You have your own bed room but share the cabin with other guests. In the cabin there are five bedrooms and a big living room combined as dining room. After having breakfast you will get on the snowmobiles again for a daylight-outing before being transferred back to town. We use modern snowmobiles with four-stroke engines. For a private cabin, please upgrade to wilderness suite.
Price includes: guide, dinner/breakfast, bathtowel/bed sheets, transfer, winter clothing (boots, winter overalls, thick gloves, warm hat)
Duration of tour:  20 hrs
Total duration includes: time for transfer, changing clothes, break for meal/coffee, time for overnight
Departure point and start time: Kiruna Guidetur office at 15:00. Please be there 30 minutes before start time
Price: Adult 2450SEK, Child 1225SEK
The price is for 2 persons/snow mobile. If you want to drive your own alone it's possible for an extra charge of SEK 495.
Please note: you need driving license for car, MC or tractor to drive a snowmobile. Persons without a license can ride on the back with someone else or in a sled. Small children will be pulled in a sled behind the guide.