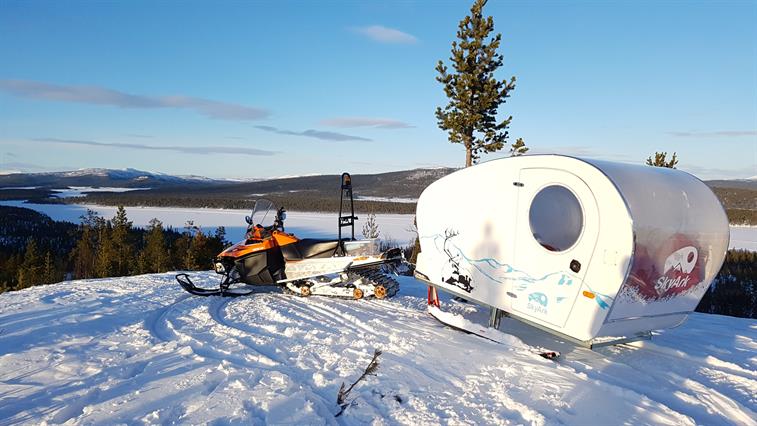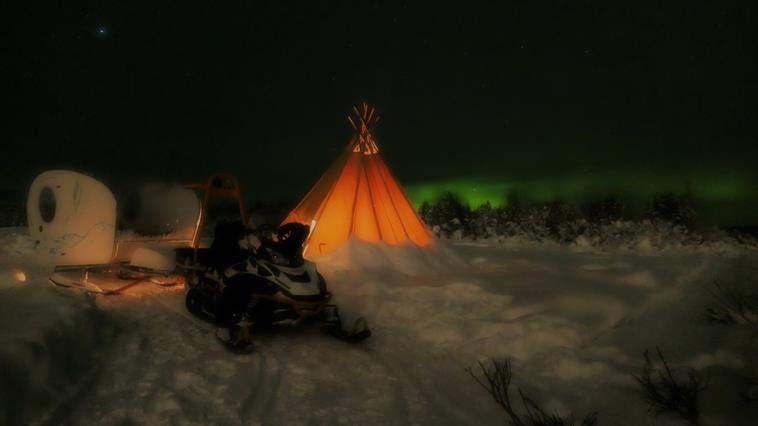 Northern Light Dinner with SkyArk
As we travel along the frozen river and through the snowy forests you can enjoy the panorama view comfortably protected from wind and cold on a comfortable bean bag inside our warm SkyArk.
The warm lávvu (Sami tipi) is waiting for us at our destination. In the lávvo you will experience a part of the Sami food culture when served njalla (Sami bread), smoked reindeer and moose with a potato salad topped with lingonberries around an open fire. Dinner is rounded off with a local dessert and fresh brewed coffee before we drive back to the city.
Price: 2 500 SEK/person,
1 900 SEK/child (5–12 years),
1 300 SEK/child (1–5 years).
Price includes: transfer, guide, guiding via sound system during your trip in Sky Ark, warm blanket, beverage and dinner with dessert.
Participants: Minimum 2 persons, maximum 4 persons.
Departures: Daily, 17.00-20.30, November–April.