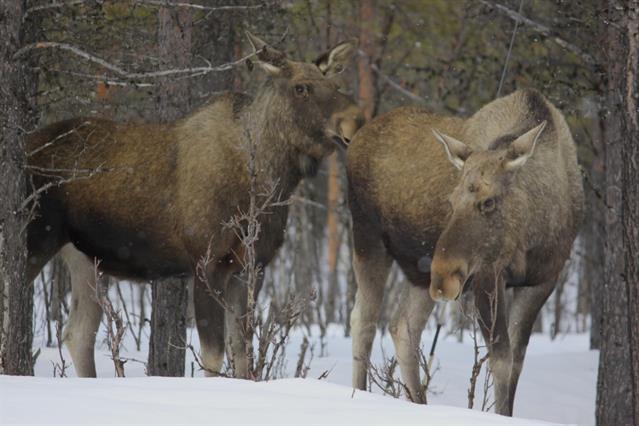 North Sweden Tourism – Moose Safari
Welcome to Moose Safari with North Sweden Tourism AB!
We are going with a minibus on a Moose Safari along the Kalix River and we will visit Nikkaluokta at the scenic massif of Kebnekaise. You will be able to experience our amazing wilderness in northern Sweden. During the trip we enjoy the clear air, the fresh water and the tranquil environment. We will make a stop during the trip to drink fresh water at a cold source. We hope to see the King of the forest, The Moose, who has walked from the mountains to get shelter in the woodland. We will stay in Nikkaluokta to drink a cup of coffee and have a sandwich and hopefully we will see the top of Kebnekaise.
Available: Wednesdays at 09.00
Price: Adults 750:-, young people 12-17 years 375:-, children under 12 years 200:-
Length: About 3,5 hours
Participants: ​Minimum 2 and maximum 8 persons. Notify any allergies you might have.
Equipment: Warm clothes and shoes are not included. We recommend the stores in Kiruna for those who need to complete your clothing before the trip.
Meeting point: Folkets hus/Tourist Center. We can pick you up at your hotel. Its free of charge.