C.Sjöström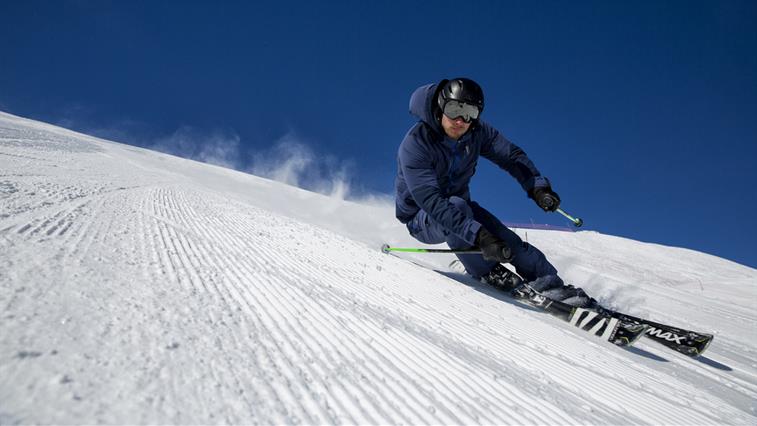 Ski Rental Alpine-Snowboard-Cross Country
Kiruna's central slope for skiing and snowboarding
Kiruna city hill, the mountain in the middle of town, offers incredibly nice runs with city views and mine, beautiful views of Kebnekaise mountains, and sometimes you also see the northern lights dancing in the sky while you're whizzing down the slopes. Or why not take a trip with cross country skiing on the floodlit track Luossavaara with gofika in the backpack?
At Café Sport you can rest inbetween skiing sessions. Eat good food and relax with good company. On Fridays and Saturdays we enjoy After-ski.
Luossabacken is a ski resort in the middle of Kiruna which has three lifts (2 of which are in use), four slopes and a park with jumps and rails. Total piste length is 2500 meters and a vertical drop of 156 meters.
Equipment rental:
Alpine ski / snowboard and boots, adult: 400 SEK
Skiing / Snowboarding or ski boots, adult: 200 SEK
Cross-country equipment: 400 SEK/person
Snowracer for small or large groups: Min 5 Max 25
Purpose-built track with snowracer and helmet: 400 SEK/hour per person.
Opening Hours
Monday: Closed (Only bookings)
Tuesday-Thursday: 15.00-21.00
Friday: 15.00-19.00 (Afterski 17.00-19.00)
Saturday: 10.00-16.00 (Afterski 15:00-18:00)
Sunday: 10.00-16.00
Christmas holiday opening hours from the 21 december to 9:th januari kl 10:00-16:00 (Christmas Eve and New Years Day Closed)
Book transfer here.
Ski School booking here.