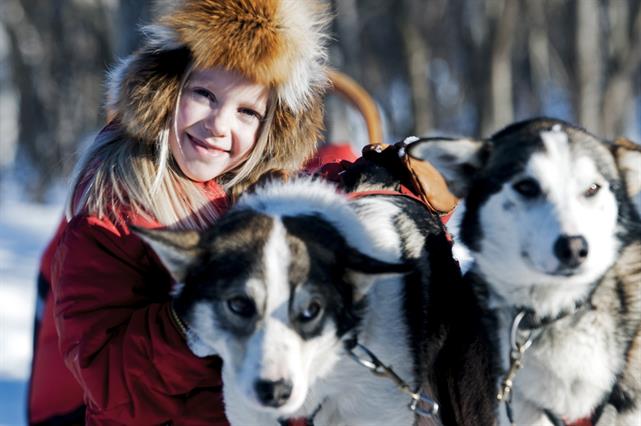 Active Lapland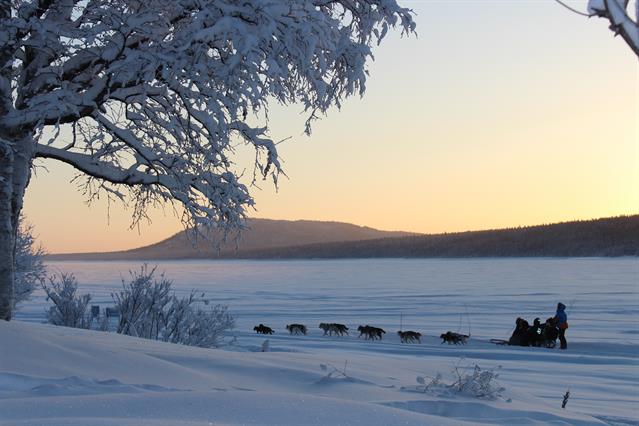 Active Lapland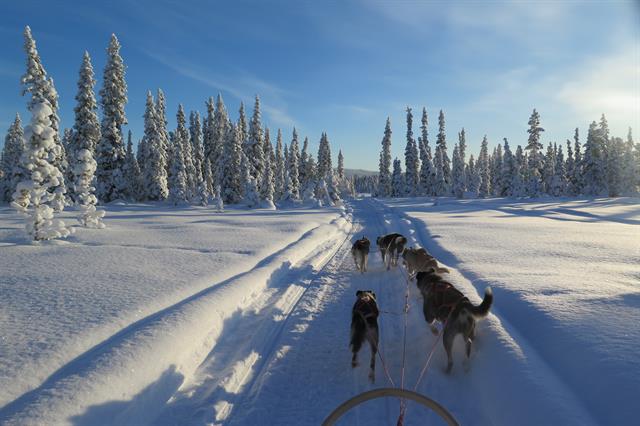 Active Lapland
Active Lapland
Lunch Ride in the Wilderness
On this fun lunch adventure you will travel as a passenger on a dog sled driven by one of our professional guides. The sled dog journey starts at our kennel and takes you through the snowy landscape of the magnificent Torne River. At lunchtime we stop for a meal served in a wilderness hut or by the warming fire of a kåta – the wooden tepee typical of Lapland's indigenous Sámi people.
While our guide prepares lunch you will have time to get to know our friendly Alaskan huskies, go on a photo excursion in the wilderness surrounding the camp, or just relax by the fire. After lunch we sled back to our kennel. Total distance travelled by dog sled is approx. 13 km.
PRICE PER PERSON: Price: 1590 SEK. 50% discount for children up to 12 years.
The price includes pick-up from your hotel and return transfer, use of quality winter gear and warm lunch.
BOOKING
Book this trip online at www.activelapland.com. We use PayPal.
ABOUT ACTIVE LAPLAND
Active Lapland is a collaboration between leading outdoor companies with over 25 years of experience of providing quality sled dog trips to visitors in Kiruna and beyond. Our trips are suitable for families, couples and groups of any size. We strive to provide outstanding experiences for both people and dogs.