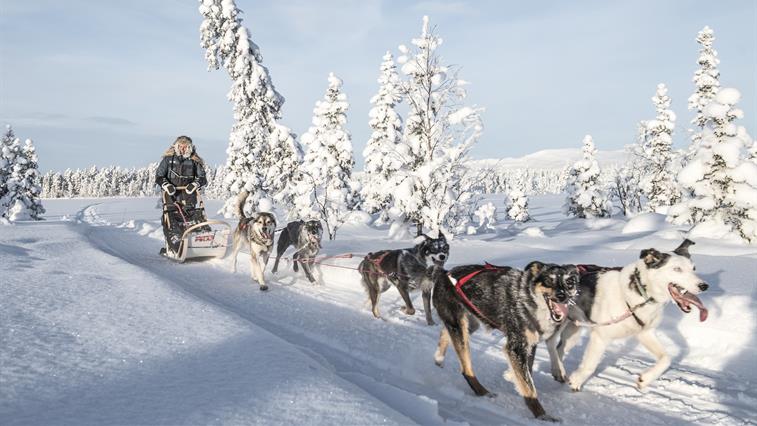 Active Lapland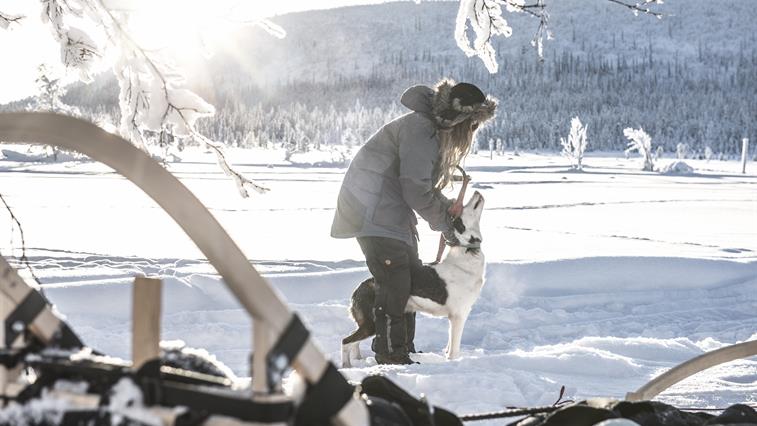 Active Lapland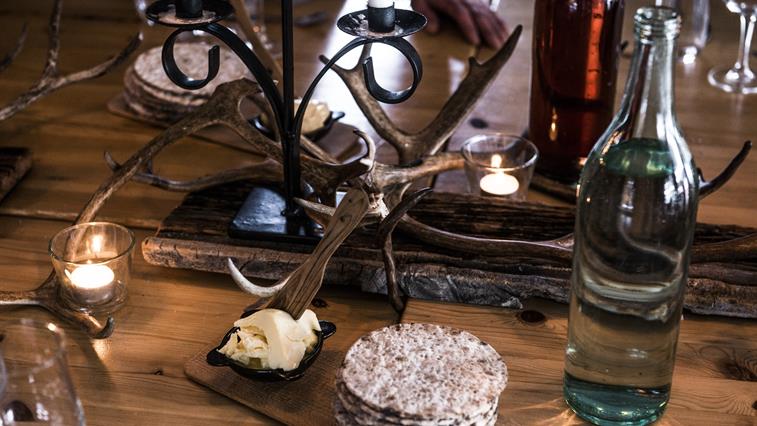 Active Lapland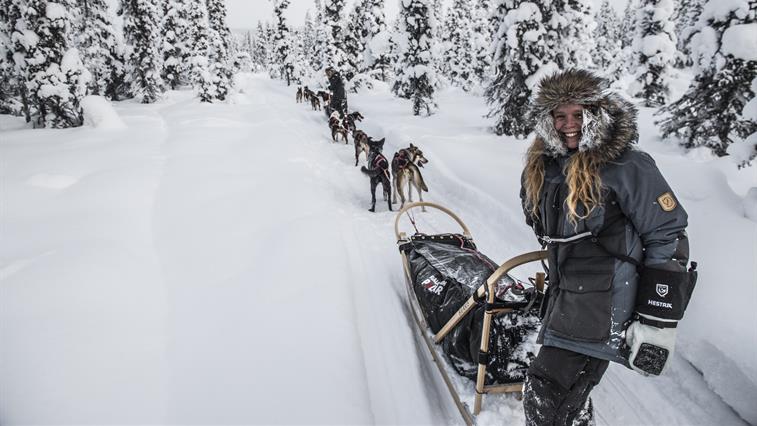 Active Lapland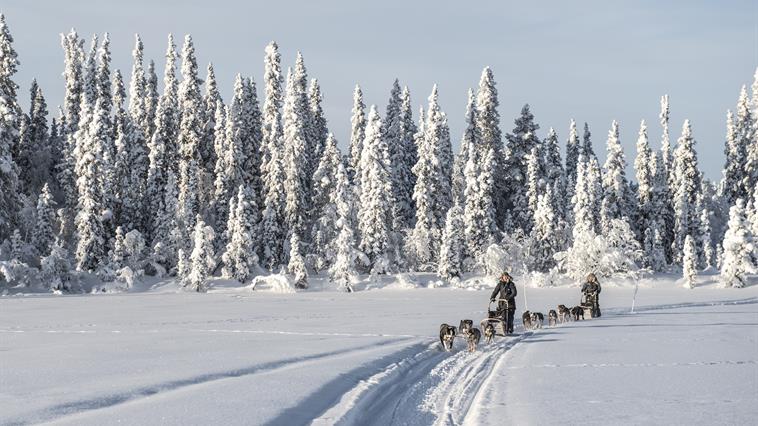 Active Lapland
Lunch Ride – Drive your own team
On this top of the range trip you'll have the chance to drive your own team of sled dogs half way into the journey and enjoy the comfort of the passenger seat on your guide's sled during the other half. Prior to departure you will be instructed how to handle your sled and dogs in different situations along the trail. Driving your own team of eager Alaskan huskies into the magnificent Lapland wilderness is a BIG experience.
Around lunchtime we will visit Active Lapland's private wilderness retreat to enjoy a tasty meal consisting of starter, main course and coffee & cake. The Lappish cuisine includes many unique and aromatic raw materials. On this trip we will venture further into the wilderness than on our other trips and cover a distance of approx. 27 km. Don't forget to bring your camera on this top class adventure in Arctic Lapland.
PRICE PER PERSON: 3290 SEK. 50% discount for children up to 12 years.
The price includes pick-up from your hotel and return transfer, use of quality winter gear, a tasty lunch served at our beautifully situated wilderness retreat.
PICK-UP POINT: Your hotel in the Kiruna area.
BOOKING
Book this trip online at www.activelapland.com. We provide a safe booking system using PayPal.
ABOUT ACTIVE LAPLAND
Active Lapland is a collaboration between leading outdoor companies with over 25 years of experience of providing quality sled dog trips to visitors in Kiruna and beyond. Our trips are suitable for families, couples and groups of any size. We strive to provide outstanding experiences for both people and dogs.