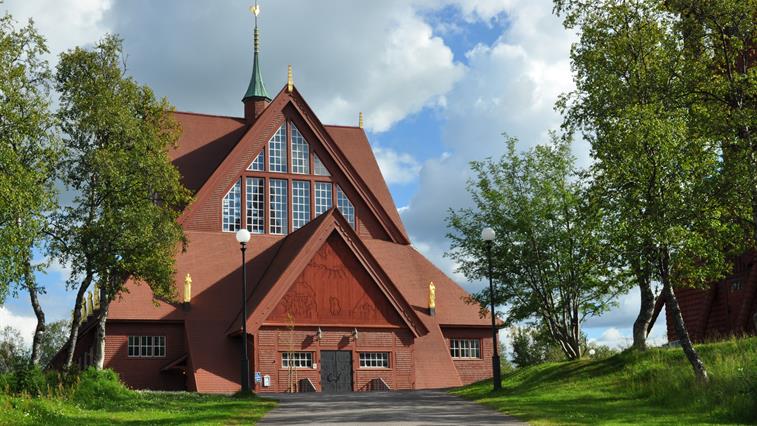 Kiruna Kyrka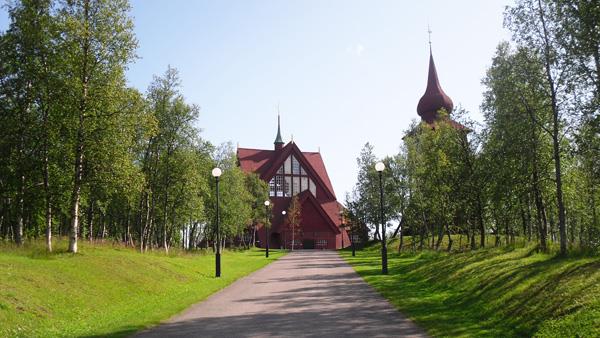 Kiruna Lappland
Kiruna Church
A wooden church in the shape of a Sami goahti, a tent cot. The architect was Gustav Wickman.
The church was completed in 1912 and donated by the LKAB Mining company to the people of Kiruna. The altar painting is by Prince Eugen, and other artists involved in the decoration of the church include Albert Engström, Christian Eriksson and Ossian Elgström. In 2001, the church was voted Sweden's most beautiful building.
The church will be relocated as part of the ongoing city transformation. It is scheduled to be moved around 2025-2026.