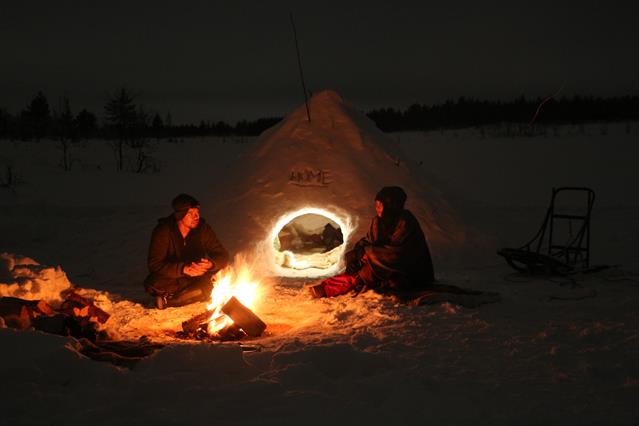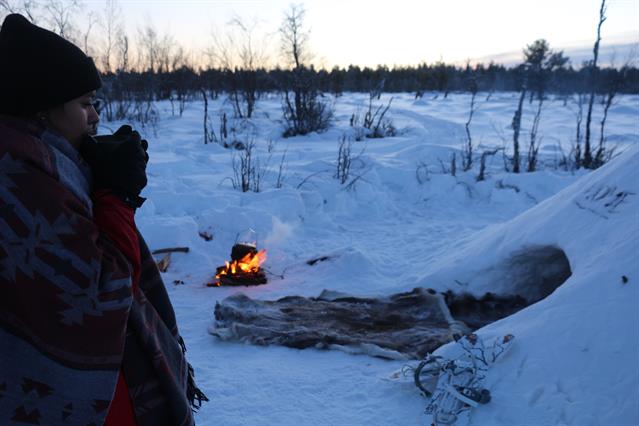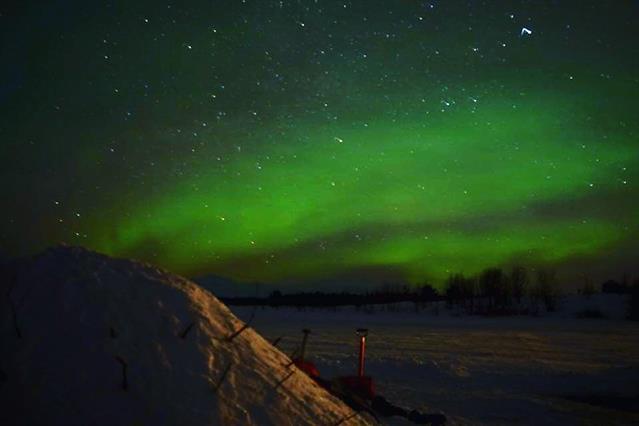 Igloo (quinzee) overnight tour

Build your own igloo and spend a night in your self – made sleeping place!
Sleeping in an igloo is a surprisingly comfortable experience. The snow insulates against the cold outside and keeps out wind and noise. On a mattress and with high quality sleeping bags you sleep
almost as well as you would in your own bed.
This comfortable sleeping place does not come without effort. We have to spend about four hours to make snow piles which we compress with snowshoes and let these freeze for another couple of hours depending on the temperature. In the meantime can try ice fishing and walk around with our snowshoes or restore our energy with hot drinks and some snacks. When the snow is compressed we carve out a cave and finish the Quinzee (Igloo). After dinner we spend the evening around the campfire and hopefully see the Northern light – Aurora Borealis – before we go sleep in our new homes of snow.
Depature: December till April, daily 14.15 – 10.30 the next morning
Price: min 4 people 2000 SEK/ adult, 1900 SEK/ student, 1000 SEK/ child (0-12 y.)
min 2 people 2600 SEK/ adult, 2500 SEK/ student, 1300 SEK/ child (0-12 y.)
Price includes: winter clothing (winter overalls, boots, mittens, hats, head lights),sleeping equipment, snowshoes, icefishing equipment, dinner, breakfast and transfer from Kiruna

Participants: min. 2
Language: English, Swedish, German
Equipment recommended: warm underwear, face masks, warm clothes