ICEHOTEL - Photographer Asaf Kliger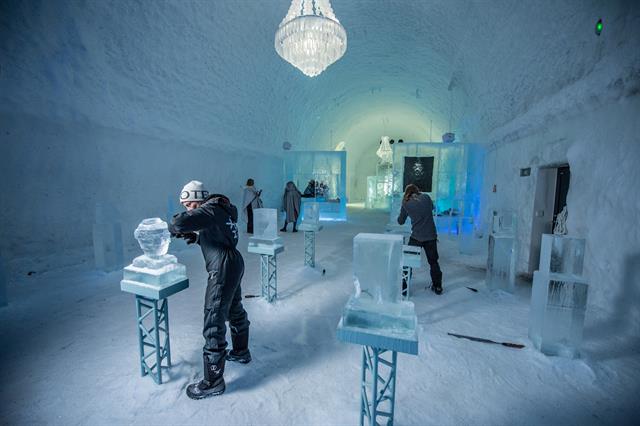 ICEHOTEL - Photographer Asaf Kliger
ICEHOTEL Ice Sculpting
Do as ICEHOTEL's artists; create your own ice sculpture from Torne River ice.
Take an intense course in ice sculpting, a must when you're at ICEHOTEL. The class starts with the instructor talking about the crystal clear ice, which is harvested from Tore River. After that, you get an introduction on how to use the tools, your own ice block and can let the creativity flow and ice take shape. Take the opportunity to create your own ice sculpture out of the pristine natural ice — something many artists dream of.
Duration: 2-3 h
Price: SEK 725/person
From 13 years old
Available: Year round
Difficulty: Easy
Gather at Meeting Point at ICEHOTEL in Jukkasjärvi.