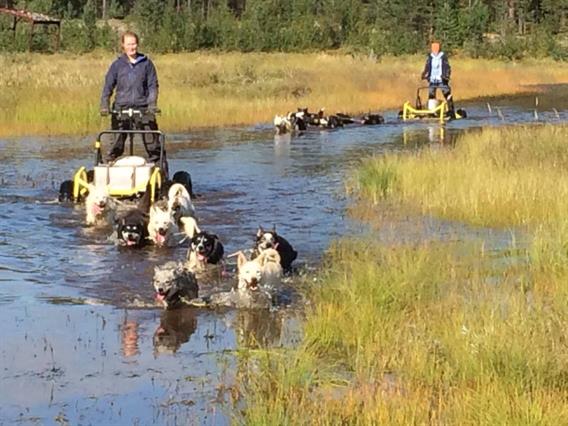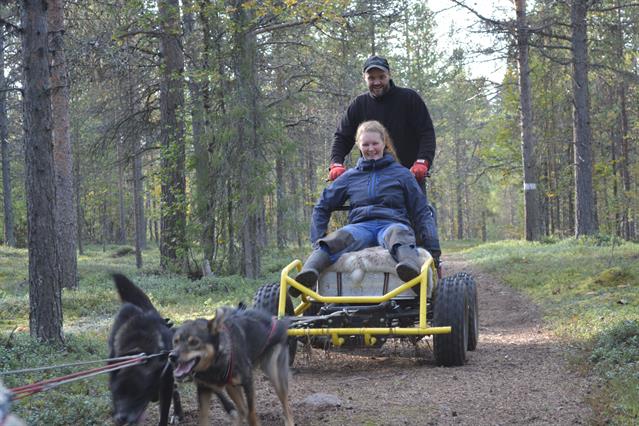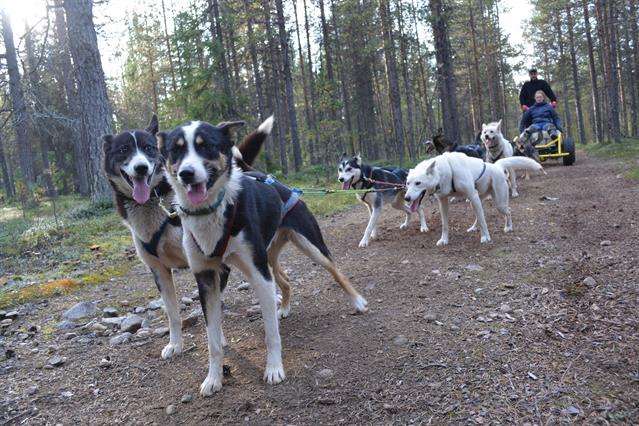 Husky Tours Lapland 'Autumn Cart Training' Tour
Learn 'hands on' how we train the dogs for the upcoming winter season! After a brief instruction you get to help harness your own team of dogs and head off into the forest. You can sit and drive together with a friend and swap over half way, Approx driving time is between 30- 45 min but depends a little on the temperature.. If its very hot the driving time will be less… but we try to optimize the training time for the dogs! When we come back to the kennel we feed the dogs, un-harness and put them back into their yards. We show you the rest of the dogs, our sleds and of course you can meet the next generation… our puppies! After a cup of coffee/tea with cake we transfer back to Kiruna!
Available: 10.00-13.00 and 14.00-17.00 (May until the snow arrives)
Price: 1200 SEK/person.