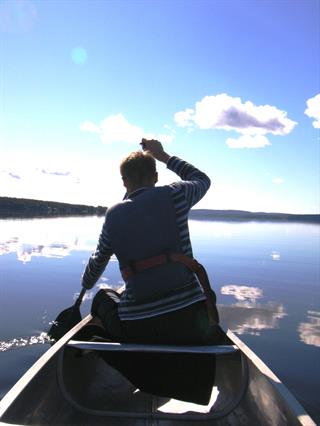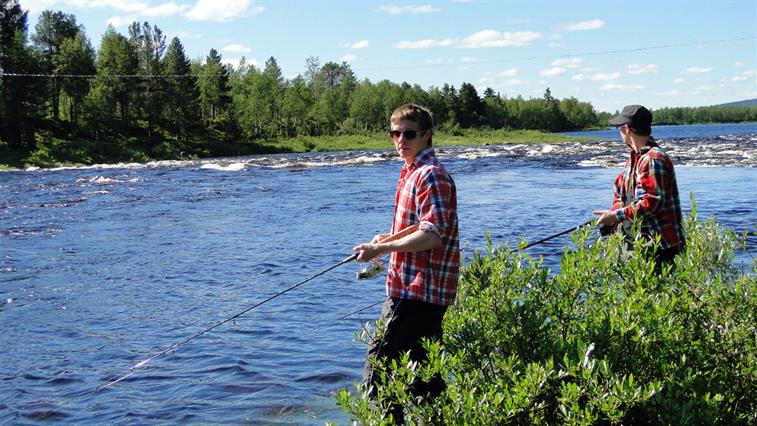 Exclusive 2 days fishing trip
Exclusive 2 day fishing trip
With a minibus we travel from Kiruna to Lannavaara. We make all the preparations and start paddeling in Lainioälven through the old beautiful forests with a rich wildlife. The river is known for good fishing. Here you can catch a variety of  fish such as salmon, trout and grayling but also pike and perch etc. We make several stops for fishing and stop by the riverside for lunch. When we reached our overnight spot we put up our tents and cook the dinner outdoors.
After breakfast the next day we continue the tour. When we've reached Laino we load the canoes and go back to Kiruna in the minibus.
It is also possible to add an extra night for 1295: – / person.
Price includes: guide, full board, transfers, canoeing, fishing license, fishing equipment, accommodation in tents.
Tour length: 31 hours
Total length includes: Transfer, time for meal / refreshments, overnight
Distance: 40 km
Starting point and time: Kiruna Guided tour 10:00
Minimum number: 4 persons
Price: Adult: 3975SEK, Child: 1988SEK