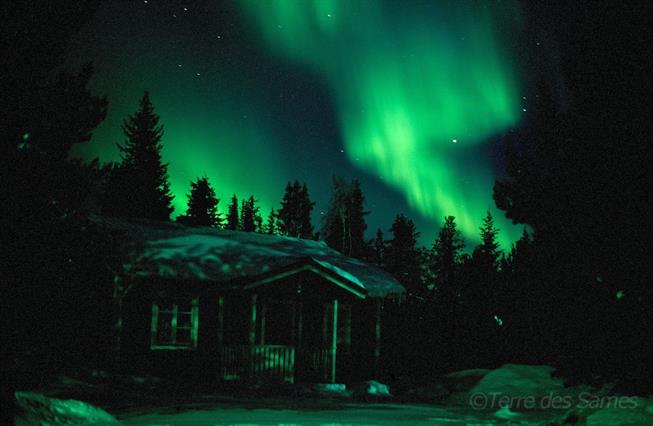 Evening Aurora with Terre des Sames
With snowshoes we leave enveloped by the silence of the forest. We climb to the top of a hill from where we can see the sky and perhaps, the northern lights in a magical atmosphere. All our activities are in French. 
* * *
Venez vivre une soirée unique et inoubliable ! Chaussés de raquettes, nous évoluons au coeur de la nature, dans la nuit boréale. L'aurore boréale danse peut-être déjà dans le ciel.
Le silence, la beauté, la magie des lieux très spéciaux que nous choisissons pour vous feront de cette soirée l'un de vos meilleurs souvenirs.
Read here for more information on the activity.