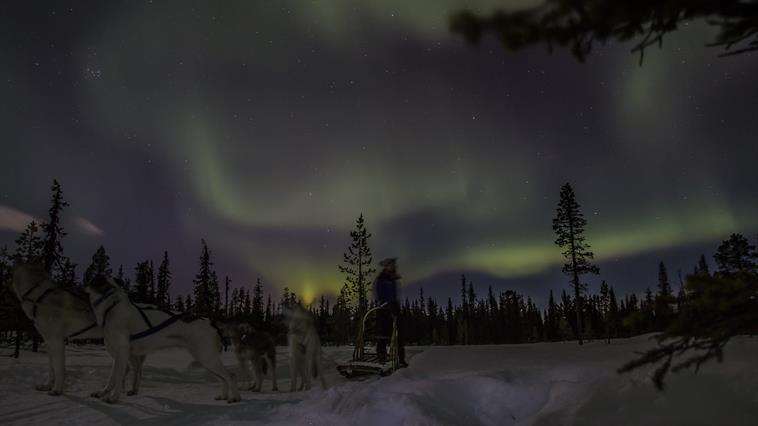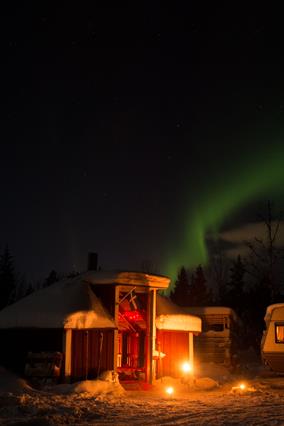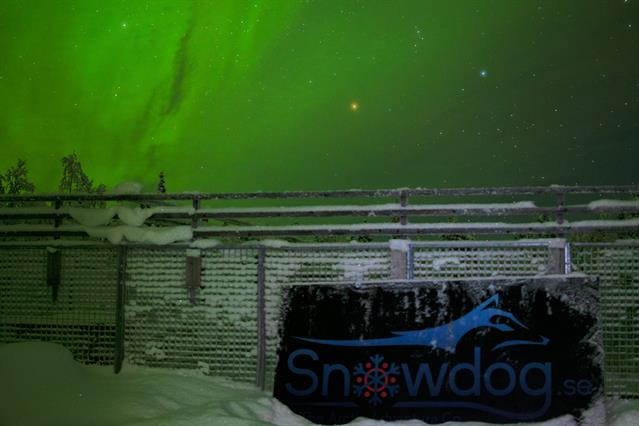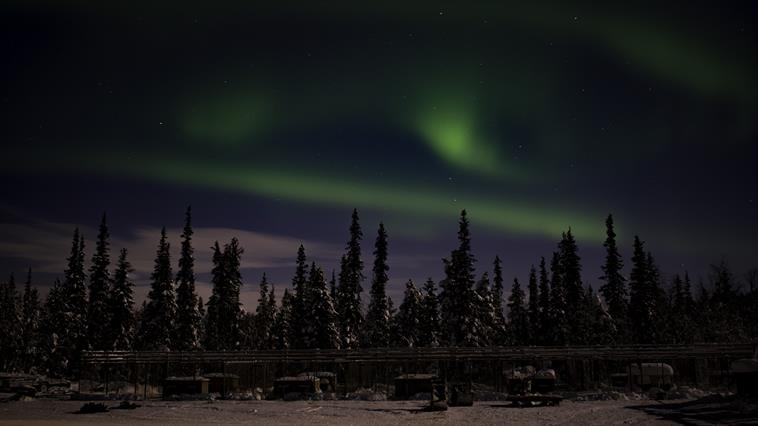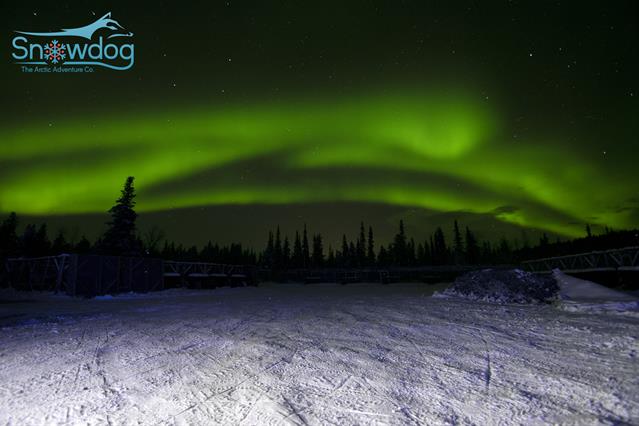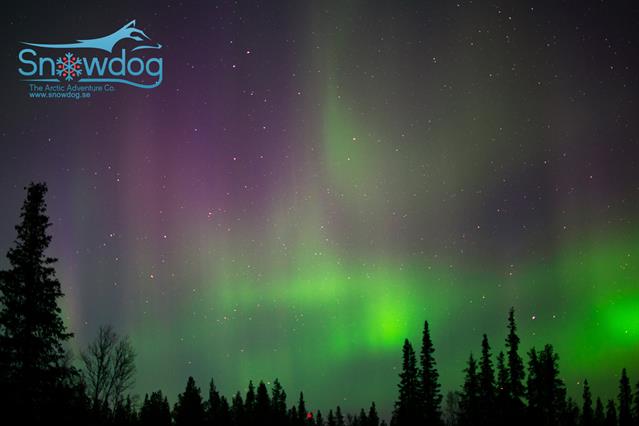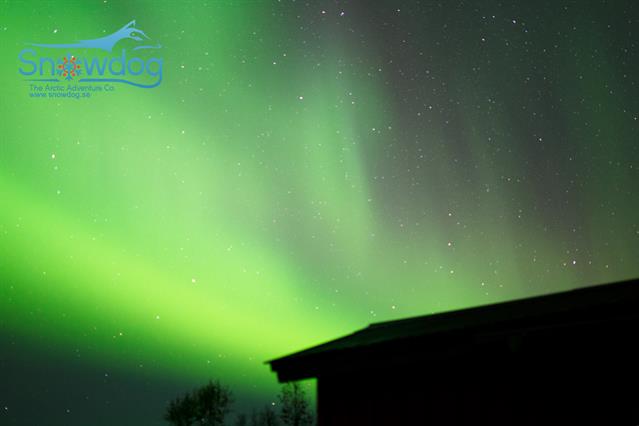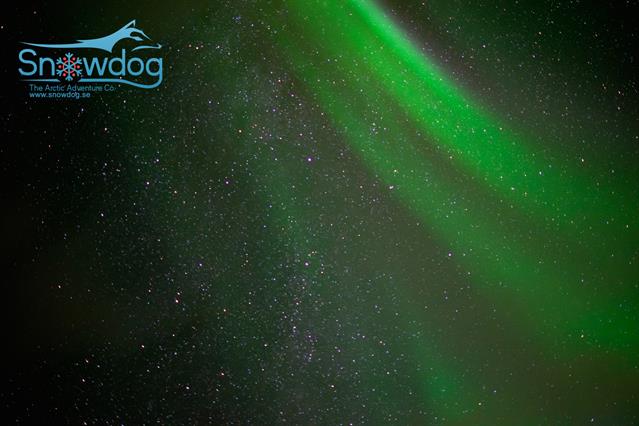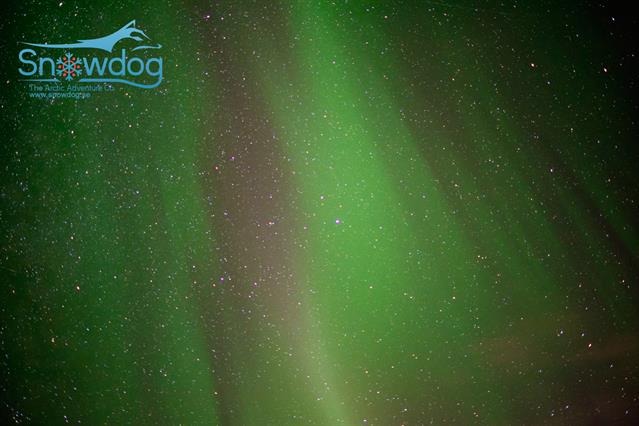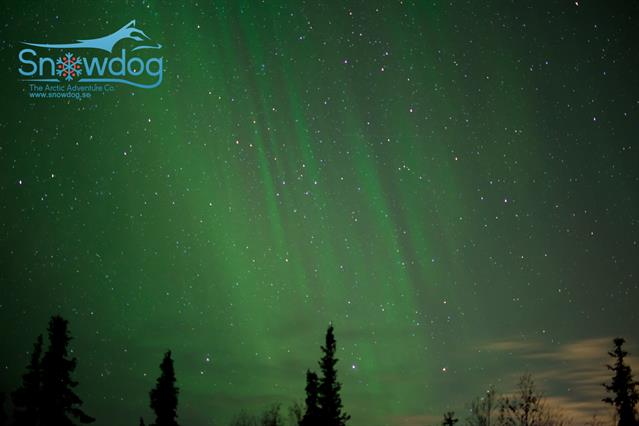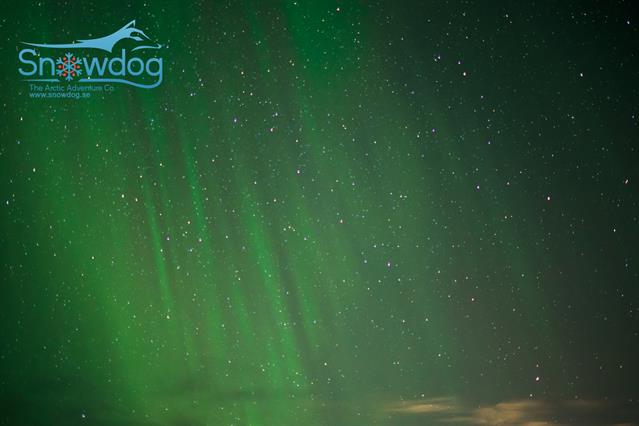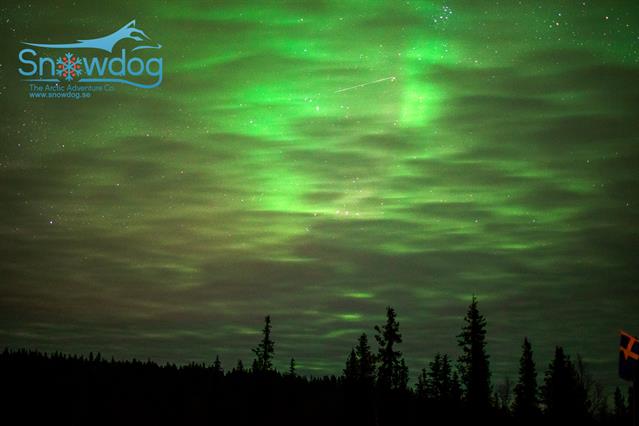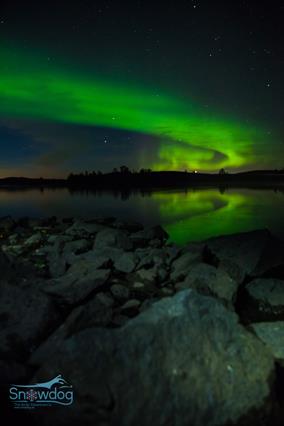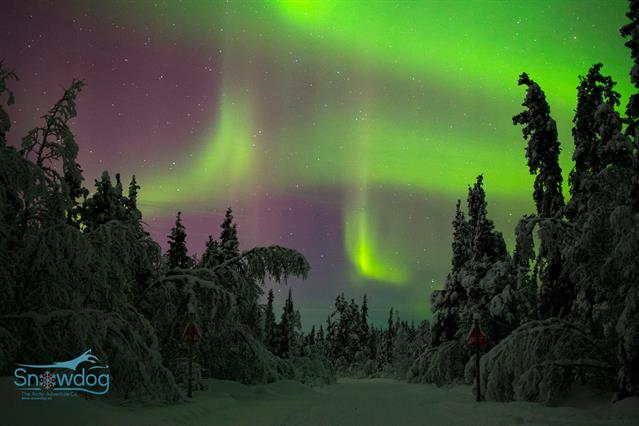 Aurora Hunt Eco Experience
To witness the northern lights dancing above you as you glide on a sleigh through a dark forest is an incredible experience and can create special memories that can be with you for a lifetime. Unfortunately we have no control over solar storms so we can not guarantee that the northern lights will appear but we see them often enough, so your chances are excellent! Regardless if they decide to show or not, you will still have an unforgettable experience with us and our husky dogs.
Our kennel is located about 17 kilometres from the main tourist centre in Kiruna. We will pick you up free of charge and bring you to our dressing room to provide you with warm clothes before taking on the adventures in the night in the Poikkijärvi woods, which is only a few kilometres from the Torne river and the world famous Ice Hotel. At the kennel, our guides will show you around the kennel, let you greet the dogs and explain a little bit about them. Here at Snowdog, we like everyone to be involved in the activity, including getting to know your husky team before you head out in search of the Aurora Borealis.
We will give you a short but important training session on how to drive the sled with confidence and how to take care of your dog team. We will always be around to help but try to leave things under your control. You will help prepare your team of sled dogs, and before you know it, you'll glide through the snow underneath the moonlight. On this stunning dog sled tour, you will travel through frozen swamps, snow-covered forests and across frozen lakes. You will be able to enjoy the silence and solitude in the dark winter night in the Arctic. We will stop to let you change drivers and take some photos. Our guides will also try to take some pictures of you on the dog sled ensuring you have some memories of the experience you can view later.
Once you arrive back at the kennel, you can thank your dog team by giving them a tasty block of raw meat as a reward. Hopefully, the Northern Lights will come out, and you have some time left to take some beautiful photos of the Aurora Borealis.
What is included on the trip:
* Warm overalls for dog sledding and winter fun
* Transportation to and from your hotel (within 20km distance from our kennel)
* A tasty supper! (Please let us know in advance if you are vegetarian or have any food allergies)
Additional information:
On the tour 2 people share a team of Sled dogs and Dogsled, both will have the opportunity to drive sled.
The tour begins at 18:30 and will end at approximately 22:00 , pick up times for this tour start from 17:30.
Prices:
1500 SEK for adults.
1400 SEK for students (Valid Student ID will be required).
900 SEK for children aged between 6-11.
www.snowdog.se