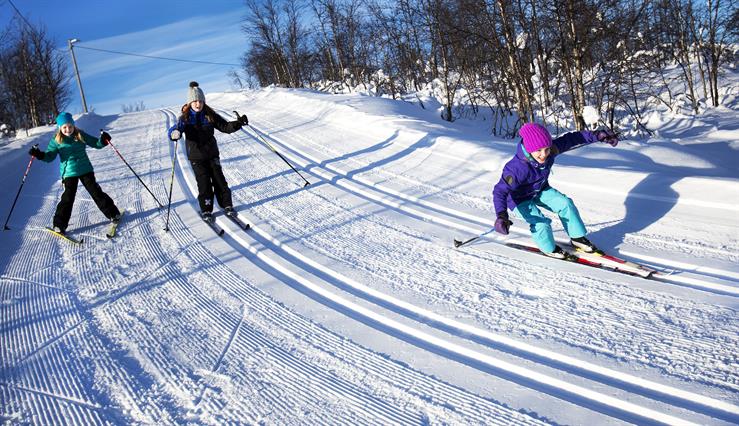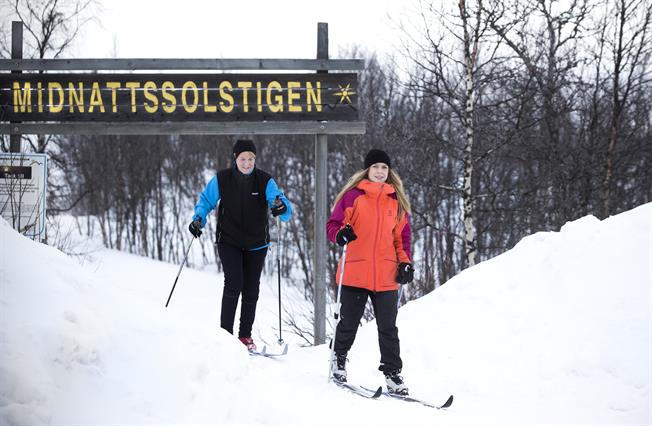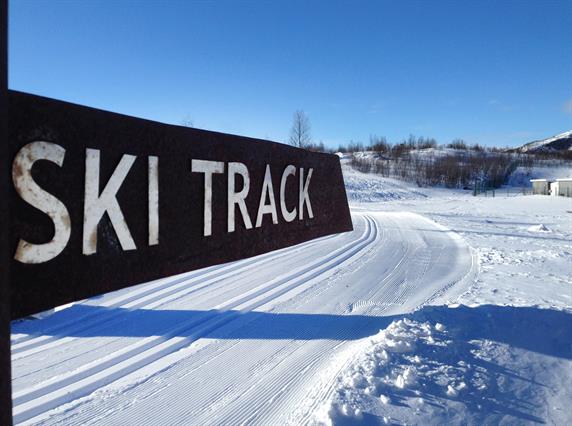 Cross-country ski course for beginners
Cross-country skiing has always been one of the ways of moving through meter-deep snow here above the Arctic Circle. Nowadays, skiing is no longer a vital part of daily life, but still an easy and above all wonderful way to venture out into the countryside. Gliding over the glistening snow at your own pace in the low mountain landscape around Kiruna becomes an exciting adventure in our Arctic winter world!
Our guide will teach you the basics of cross country skiing. Afterwards you are able to go on your own ski tour in some of the beautifully  tracks, situated close to Camp Ripan.
Price: 650 SEK/person, 325 SEK/child (7–12 years)
The price includes: Ski instructor and ski equipment
Number of participants: Minimum 2 people
Departures: Tuesday, Thursday, Saturday, at 14.00–16.00, December–April