Mats Pettersson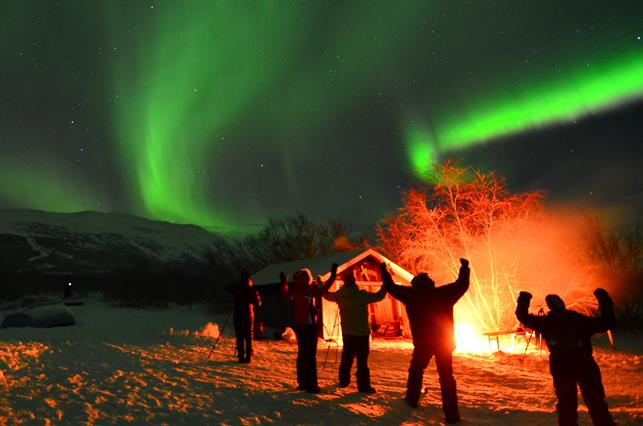 Chad Blakley
Aurora Overnight
Do you really want to see the Aurora? Why sleep? Stay up all night and watch the Aurora from our newly built jacuzzi or sauna, or maybe we are lucky to see it from the sled or snowmobile on the tour we make in the evening.
We can stay overnight in our newly built Aurora Lodge which is really big – 250 kvm with sauna and relax.
Dinner over open fire and breakfast is included in the tour.