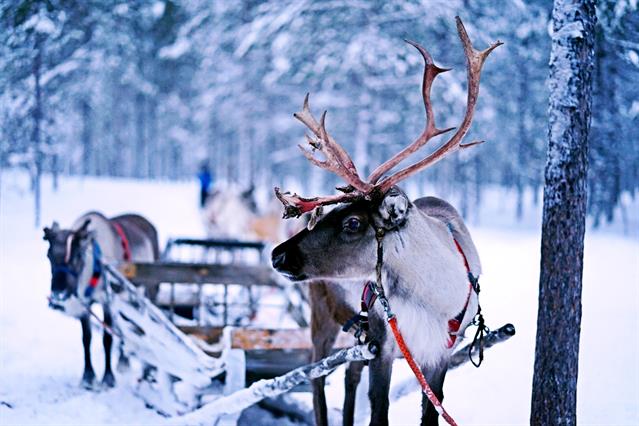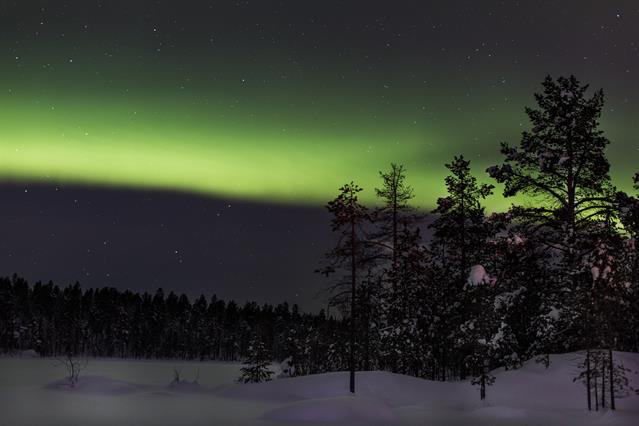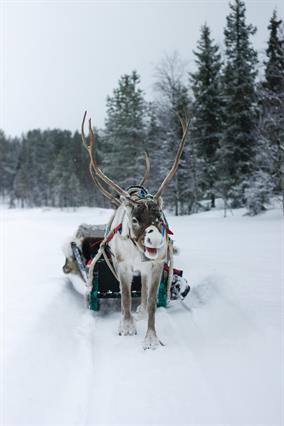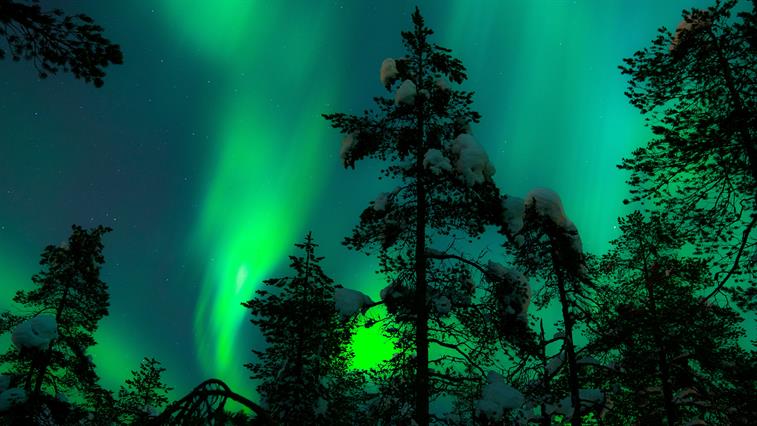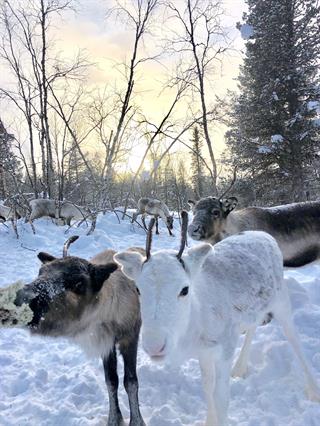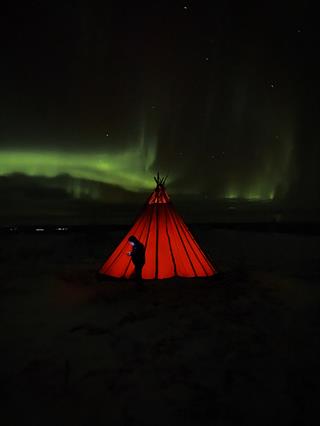 Aurora Hunting with reindeer sledding!
Capture your dream during the polar night!
This can be a memory for life – welcome to participate in the tour. We leave city life in Kiruna one evening and go east on Norrskens vägen. The road leads us further north closer to the northern lights area and to the reindeer in the heart of northern Lapland. The reindeer sledge takes you to the wilderness with the help of your newfound friend, draft reindeer. The silence appears and you can hear the creaking under the sled and the snapping of the reindeer hooves on a winter evening. The cold bites in your cheeks. Imagine a clear starry night far from the city lights and you may be lucky enough to see the majestic northern lights in Lapland. You travel as the Sami people did hundreds of years ago in these areas. This is a real winter adventure that makes your smile shine in the winter darkness and something to long back to during the summer months. After the tour, we feed the reindeer together and gather around the open fire in traditional Sami lávvu to eat a dish made from reindeer meat.
Duration: about 7 hours
Recommended from: 6 years
Including: Guide from pick-up to drop off.
Included food: Traditional Sami food, fried smoked reindeer meat, with pita bread. Drink blueberries and lingonberries, coffee & tea. / Food allergies or intolerances are announced at the time of booking.
Included: Transfer by minibus, From Kiruna to Silkkimuotka reindeer (Camp) / round trip.
Included: Winter jacket and warm winter shoes, Must be notified when booking. Enter size.
Equipment: Warm winter shoes and outdoor clothing are recommended, winter hat and gloves.
Price: 2495 SEK / Person, 1895 SEK / Children (6-12 years) Departures: Evening tour from Kiruna at 17.30- approx 00.30. January – March