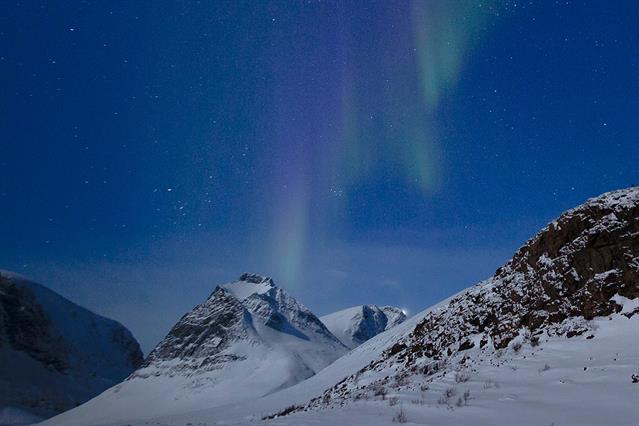 Ylva Sarri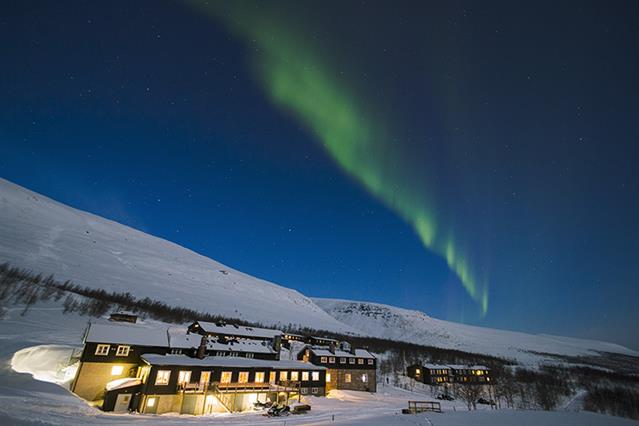 Ylva Sarri
Northern light phototour in the mountains
Scandinavian Photoadventures gives you the opportunity to experience an amazing tour to one of the most spectacular places around Kiruna to experience northern light, the Kebnekaise area. Close to Swedens highest mountain we go by snowmobile to hunt Aurora Borealis.
We take you to the heart of Sweden´s mountainareas. From Nikkaluokta we continue with snowmobile to see and photograph northern light in the Swedish mountains. On the tour you learn to use the camera to take pictures of nature, wildlife and northern light.
We can never guarantee that we will see the Northern Light, but our guides are wellknown in the area and will do everything they can to succeed. Up in the mountains we have dinner and sleep overnight in Kebnekaise mountainstation. After breakfast the next morning we go back to Kiruna. Under the tour we also have big chances to see and photograph wild animals as moose and reindeers.
Price: SEK 6 750 SEK/person.
The price includes: Transfer from Icehotel or Kiruna C tour/retour Nikkaluokta/Kebnekaise (car and snowmobile), one night in a mountain cabin with dinner and breakfast, sami photoguide, warm clothes and shoes, a lamp and a camera plus tripod. You only need to bring your own SD memory card with minimum 8GB or buy one on location – price SEK 200. (Transfer from airport or train station can be arranged for an extra fee SEK 300 per person).
Departure: The tour is available between February 29 and April 15. Departure 15.00, arrival 12.00 the day after. Minimum 2 people. Private tours or bigger groups on request.