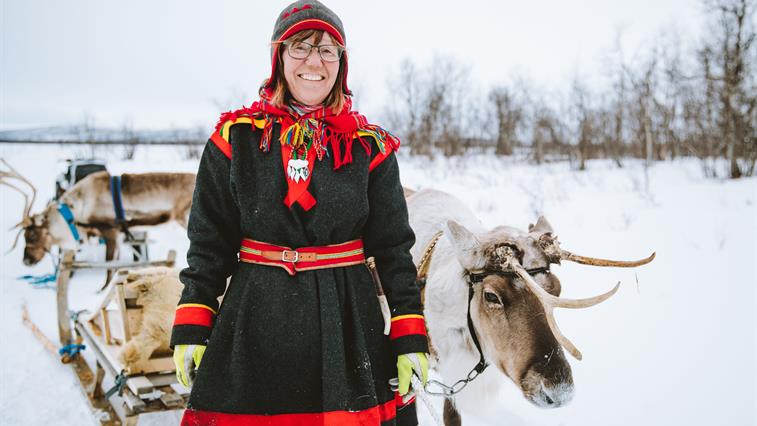 James Cripps
James Cripps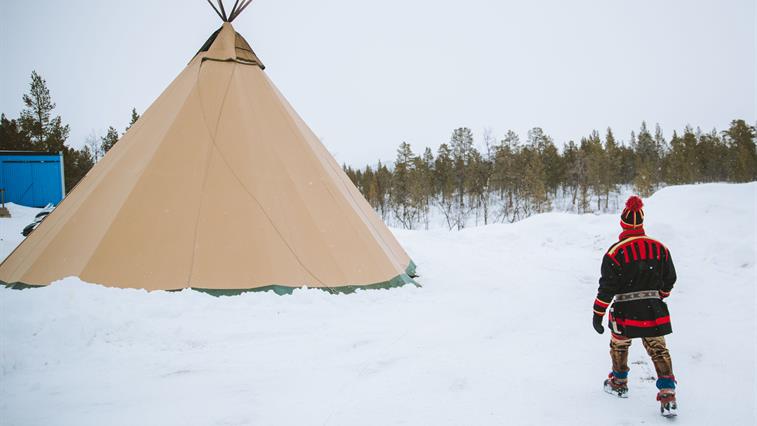 James Cripps
James Cripps
James Cripps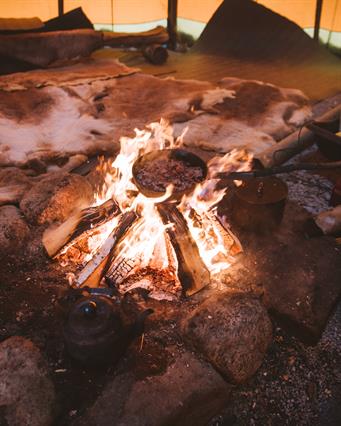 James Cripps
Arctic Reindeer Sledding
Take a day trip to the beautiful Sámi village of Rávttas and experience a glimpse of the traditional lifestyle of the reindeer people and enjoy an hour-long sleigh ride through unspoiled nature. 
Upon arrival in Rávttas you will be taken to the corral where your guide, an experienced Sami reindeer herder, will help you collect your soon-to-be companion on this great adventure. After meeting your new friend, you will receive instruction on how to harness your reindeer and most importantly, how to steer the sleigh once on your way!
During the exciting hour-long sleigh ride you will have an opportunity to guide your reindeer through mesmerizing old-growth forest and across frozen moorland with the impressive Kiruna mountains rising as an unforgettable back drop that is sure to create memories that last a lifetime.
As you return to the camp you will be invited inside one of our warm and cosy traditional Sámi lavvus (teepee) where you will be served a freshly prepared, delicious meal around an open fire. This is also the time to ask your Sami guide questions about reindeer herding and their unique way of life in the Arctic.
A maximum of 8 participants are allowed on this tour ensuring a personal and exclusive experience. Let this once-in-a-lifetime adventure take you to the heart of Lapland. Book your space today!
Lunch and transportation Abisko-Rávttas is included!
Price: 2785 SEK per person
Including: Pick up and drop off at all hotels and most other accommodation in Abisko and Björkliden, lunch (vegetarian available on request)
Available: January 14 – March 31. Tuesday and Thursday. Start 09:00. Approximate duration 6 hours.