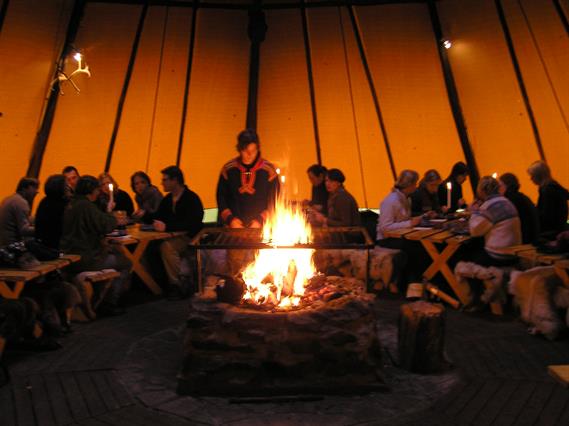 Nutti Sámi Siida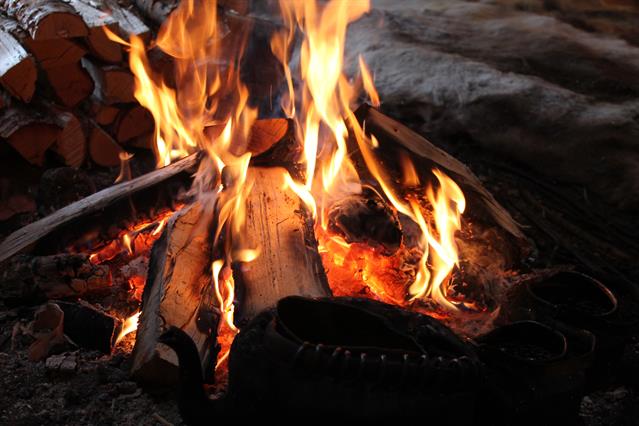 Katja Bechtloff
Nutti Sámi Siida AB - Johan Adermalm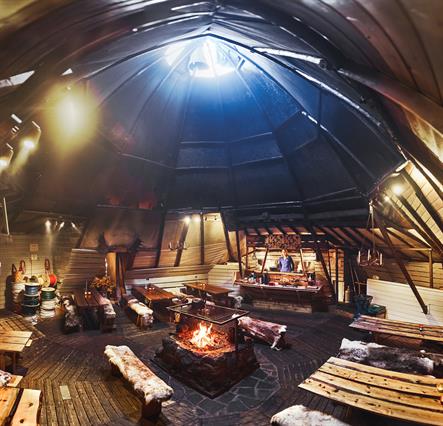 Johan Adermalm
Café Sápmi
In Café Sápmi in Jukkasjärvi, our giant lávvu-like restaurant with a fireplace in the centre, we serve traditional Sámi food with a modern twist. Reindeer meat and fish are traditional parts of Sámi cuisine that is about pure taste, quality and care for animals and nature. So why not rounding off your visit with a local food experience?
We claim to serve the world's best suovas, i.e. traditionally lightly-salted, cold-smoked reindeer meat, sliced, fried and served on gáhkku-bread. Drinking a cup of fresh, boiled coffee is then the icing on the cake. We also offer berry pastries, coffee cheese and refreshments.
SUMMER OPEN DAILY: 10.00 – 17.00, 6 June -1 Sept 2019.
AUTUMN OPEN DAILY: 11.00 – 15.00, 2 Sept – 3 Nov 2019. Please note that Café Sápmi is closed for renovation 16-29 Sep.
WINTER OPEN DAILY: 10.00 – 17.00, 4 Nov 2019 – 13 April 2020. 24 Dec open until 13.00. April open till 15.00.
ADDRESS: Sámi Siida – Márkanbáiki at Marknadsvägen 2 in SE – 981 91 Jukkasjärvi. Next to Jukkasjärvi church, 900 m from Icehotel. 15 km from Kiruna Airport and 20 km from central Kiruna. Local bus 501, bus stop Jukkasjärvi Kyrkan.