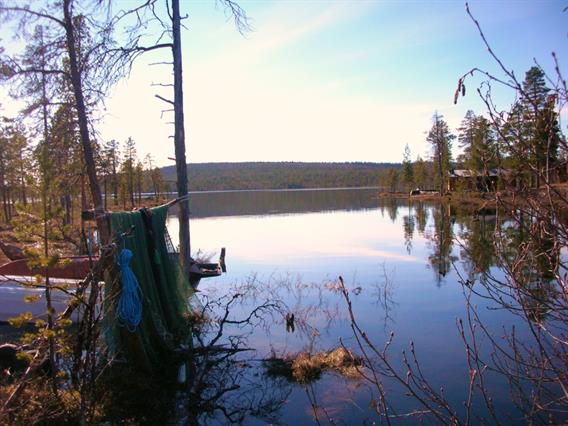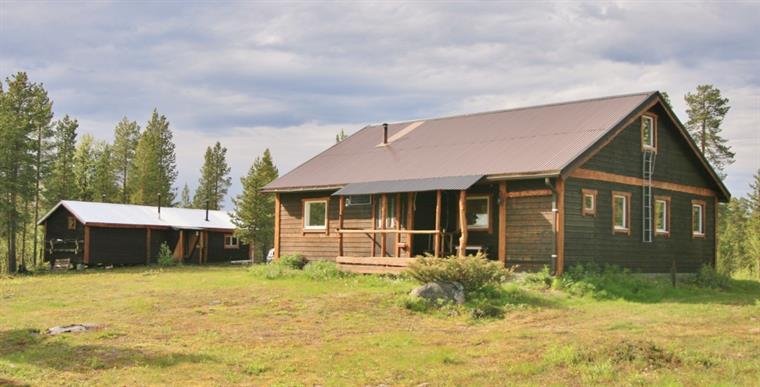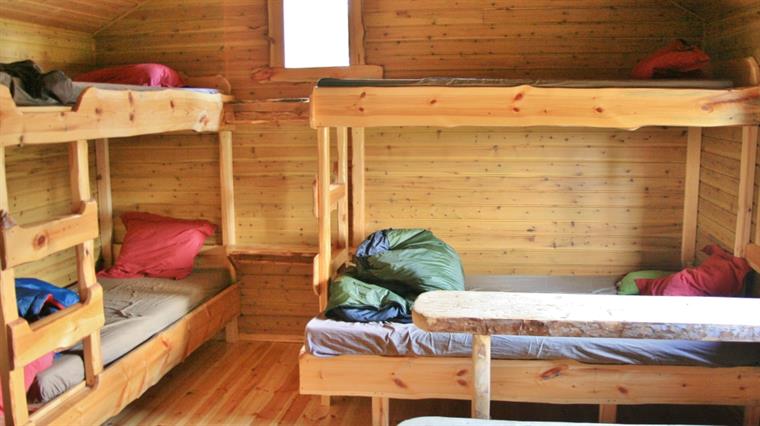 Wilderness Camp at the lake "Väkkäräjärvi"
Our wilderness camp is situated in the middle of a vast forest area, beside the lake "Väkkäräjärvi".
It is located about 30 km far away from Kiruna City and about 13 km from the little village Jukkasjärvi. Here you find the closest shopping possibility.
In this beautiful area, with Lapland´s solitude, you find everything, which is necessary for real outdoor leisure.
Try your luck in fishing, picking berries or mushrooms or hike through the nearby area – the wilderness starts right in front of your door!
Our Camp has one main building and three smaller cabins just beside.
The main cabin has a big kitchen and a cosy common room with a fireplace.
Additionally, a big wood headed sauna belongs to the camp.
The site has no running water or electricity.
Water you get from a little creek, the cabins are heated up by wood stoves, the sauna serves as washing facility and last but not least an outhouse.
Two canoes, two bicycles  and a wooden boat are available for visitors.
Available on request from the 01stof June to the 30th of September
Price:
Main cabin (up to 20 people):
1.600 SEK per night (base price)
11 – 20 people 150 SEK per person / night
Smaller cabin (up to 10 people):
800 SEK per night (base price)
6 -10 people 150 SEK per person /night