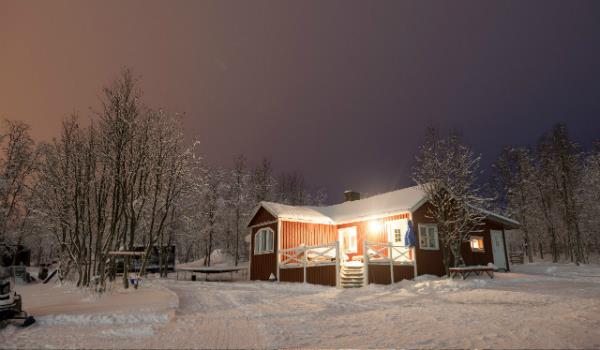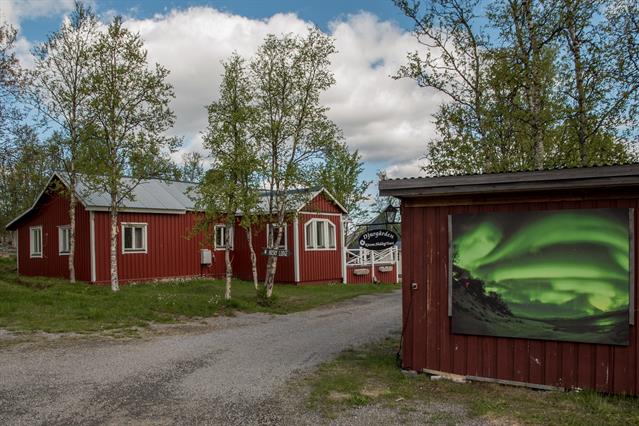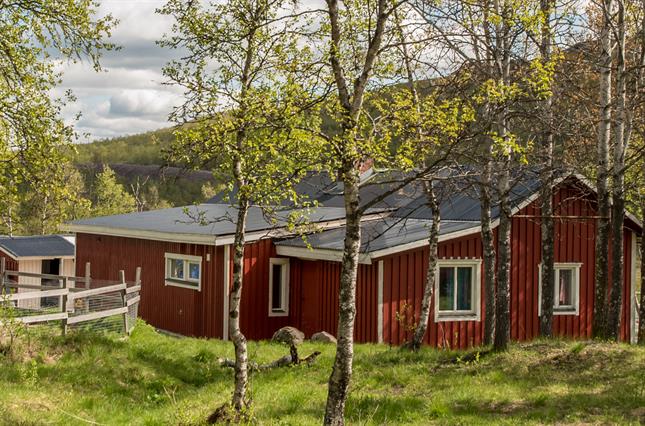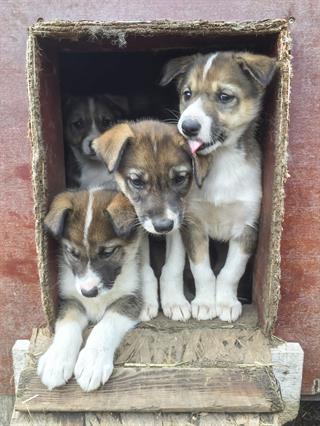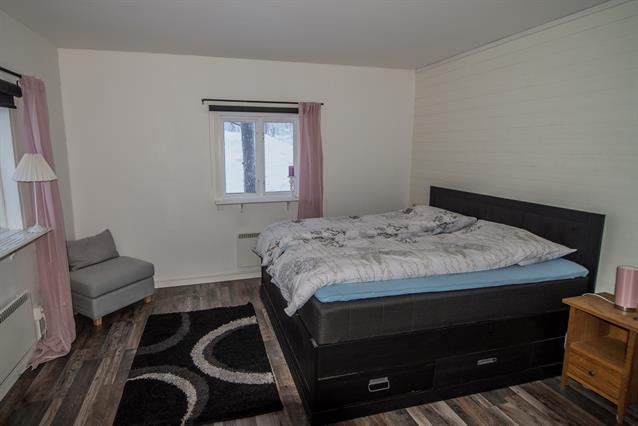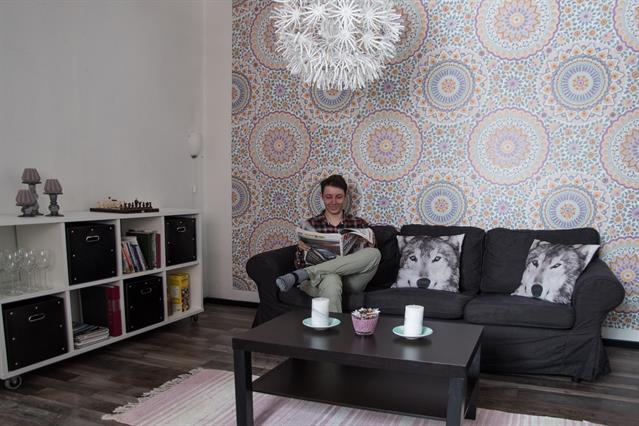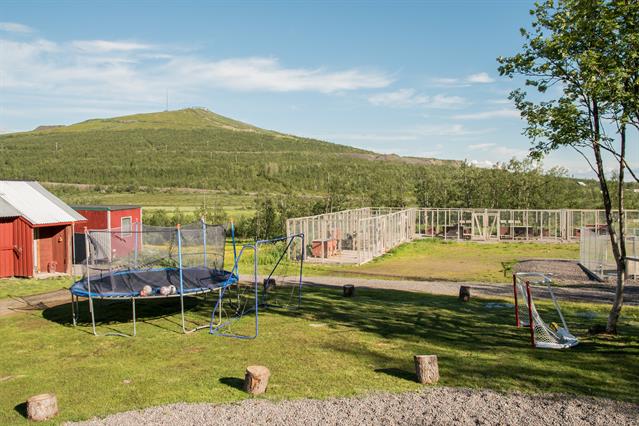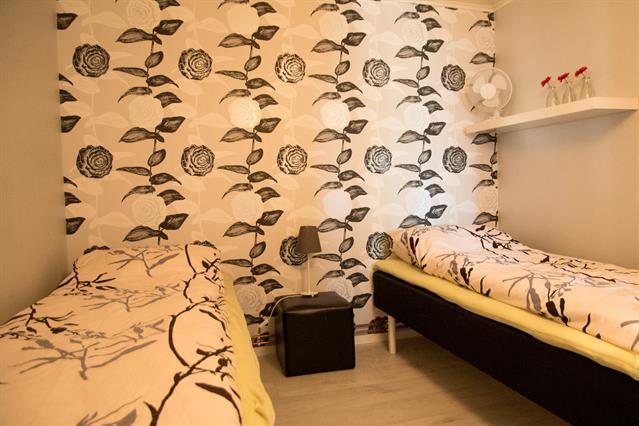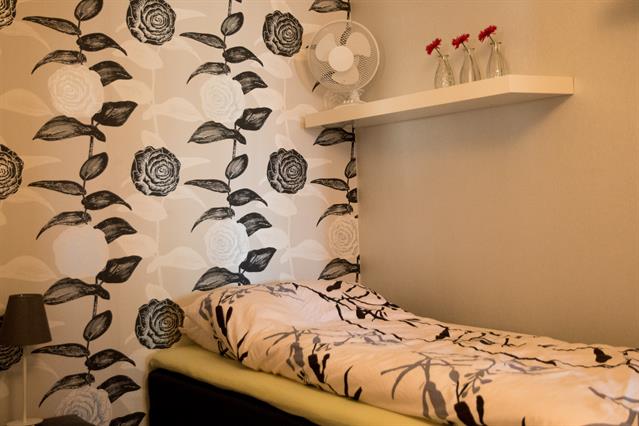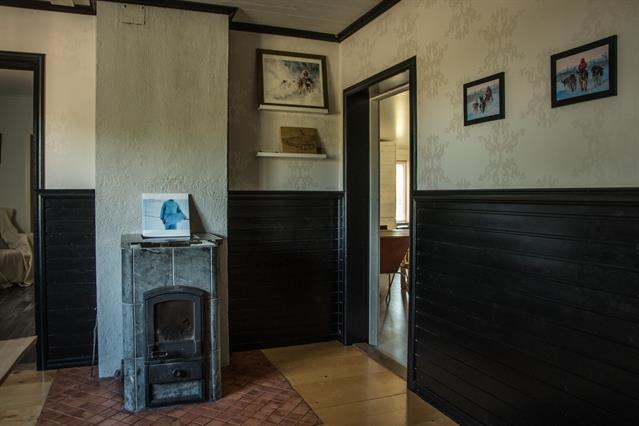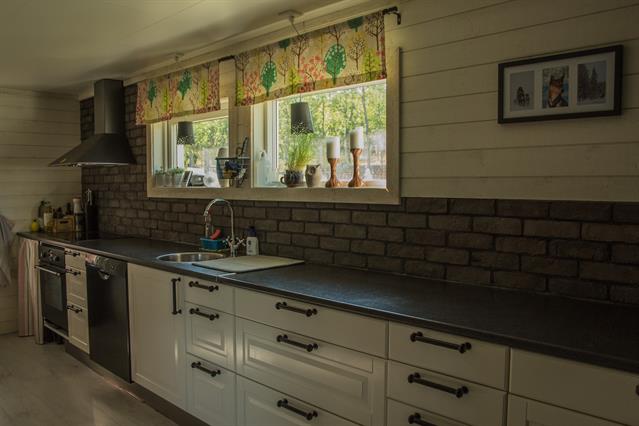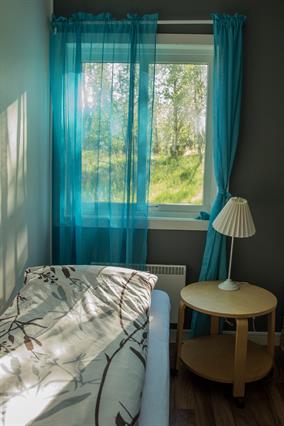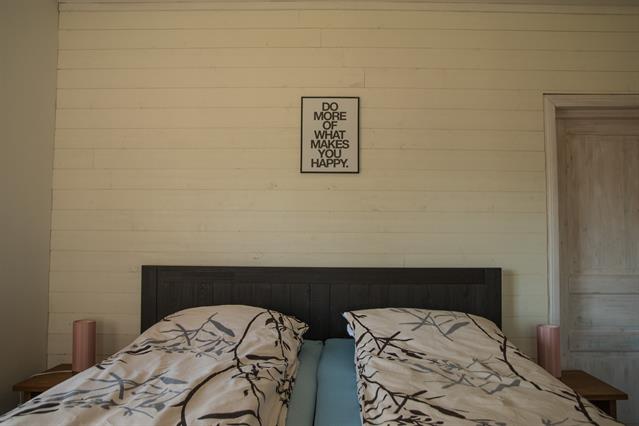 Ranch Djurgården – Husky Lodge
Sleeping with Huskies. Beautifully located in a serene and tranquil area, our kennel lies only 5 min. from Kiruna city centre. In the cold arctic winter busy with dogsled and snowmobile tours, and in summer a quiet, peaceful place to rest.
The Husky Lodge is situated a stone's throw away from the dogyard. From the kitchen window you can see the puppies play and learn from their mother. And maybe, if you're lucky, you can hear the intriguingly calming sound of the whole pack howling at once.
We offer comfortable rooms at affordable rates. In our lodge you will find everything you need for a relaxed and pleasant stay; good quality beds, fully equipped kitchen, big and clean bathroom with floor heating, dining room, and a cosy living room.
You can combine your stay with the real husky experience: You'll meet our enthusiastic Alaskans, always happy and eager to run, help us to harness up a team and come along on a trip with the dogs. Back in the kennel we finish the tour with coffee/tea and homemade muffins in a rustic hut with open fire, and last but not least: puppy time! Playing with the puppies is the perfect way of socializing them and therefore very important for us and fun for you!
If you don't have your own transfer we can pick you up from town.
We have a new relaxation area available where you can take a sauna, jacuzzi or just some relax time.
Price:
Adults: 1520 sek/pers 2000 sek/pers
Children: 1000 sek/pers