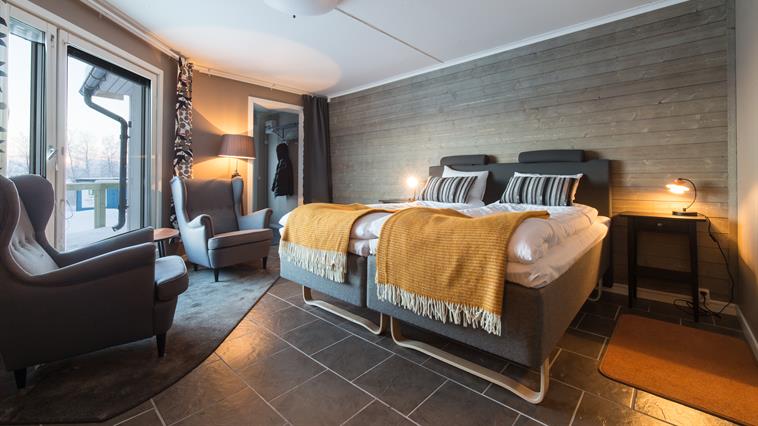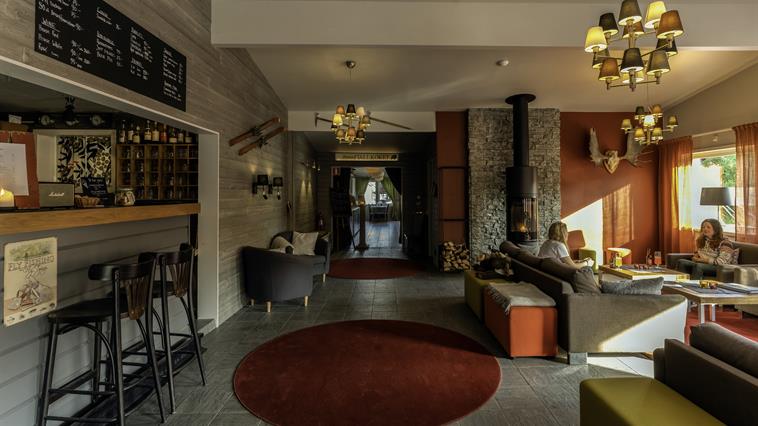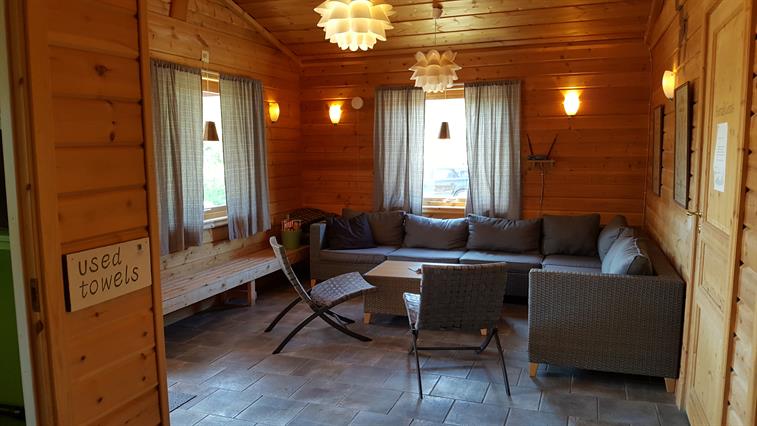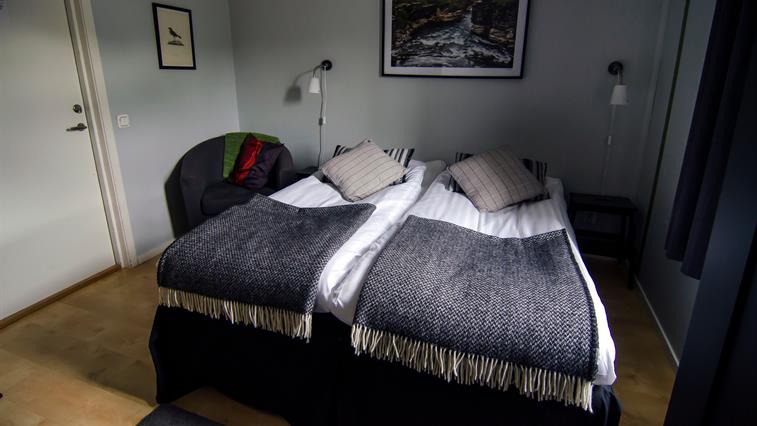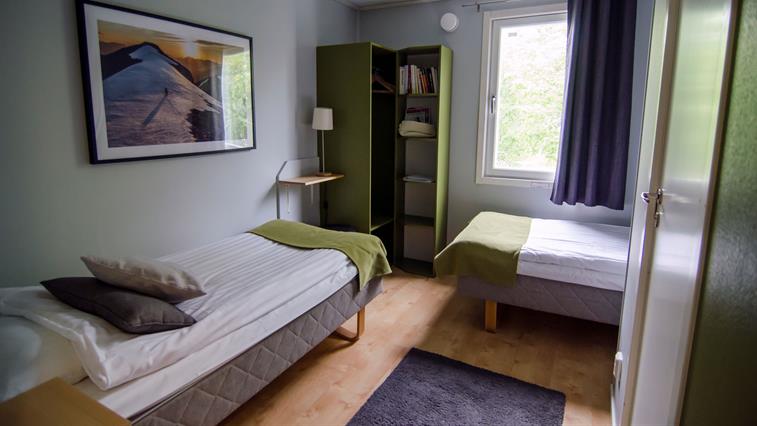 Abisko Mountain Lodge
Your home away. The Lodge is a place with a lot of returning guests, mainly due to its cosiness and only nineteen rooms and four cabins. You are easily visible as a guest and our staff loves to help you book activities and give advice on what to do outdoors on your own. Out and explore, come back home, read a book in front of the open fire-place with something nice in a glass or relax out on the lounge deck with an ice cream in the sun. Lodge-style.
Open almost year-round, the Lodge is situated at the foot of the mountains just by the train station in Abisko Village. Easy access to Europe's last wilderness and the only high-alpine area of Sweden, there is a big variation in what to do, depending on previous experiences of – for example – skiing or hiking. We are happy to help with ideas and suggestions and are cooperating with all activity companies in the area.
Our motto: Wilderness is Wellness. It is your personal experience that is the most important to us. Outdoors, hiking. Five deep breaths and you feel your body unclench and your soul release.  Sleep through the night, happily exhausted. Next day – repeat. Go back home with the experiences you yourself have created. Those memories will come back to you on a grey day, breath deep and you are back with us on the mountain again.
The Lodge has three- and four-star hotel rooms, all en-suite. The cabins are suited for a family, for close buddies or for a couple, since it is only one bedroom with four beds upstairs. Toilet in the cabin, showers by the shared Saunas. Our hotel manager Niklas and his team of cleaners and front desk staff welcomes you to spotless rooms and cabins, and they are also full of ideas for what you could do in the area.
We are very proud of our restaurant Brasserie Fjällköket. The reputation of our food has reached far, and guests come to us not only for the scenery but also to celebrate a birthday, wedding or just to simply enjoy a very good meal after a day out. We are open only in the evenings, providing menus with their roots in the area of Lapland. Come join us for a meal – it will be great.