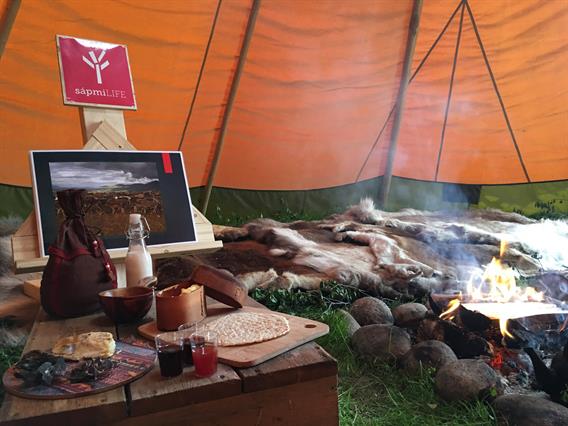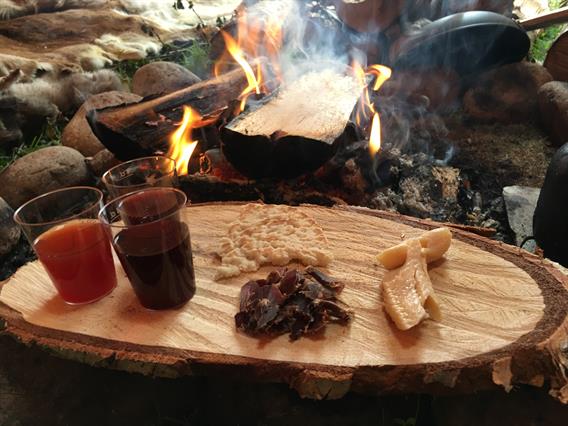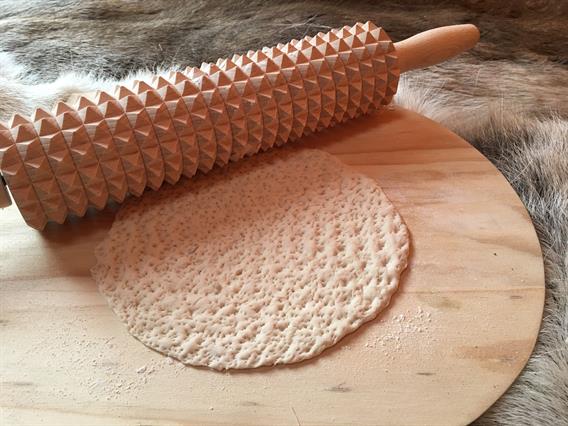 Using the five senses to experience sámi life
Using the five senses to experience sámi life – FEEL LISTEN LOOK SMELL TASTE
In our warm Lavvu you will experience, learn and feel the sámi culture through the five senses.
Listen to the story of the sámi, our life and how we follow the reindeer through the seasons.
Look into the past, present and future of the sámi as we share photographs and handicrafts from our culture.
Enjoy the smell of the traditional sámi bread that you will bake above the crackling fire whilst enjoy freshly brewed coffee. We hope you will lika the tastes from Sápmi.
We welcome you to a genuine moment where you get close to the sámi culture and create a memory for life.
When: Start 09.00-Ends 11.00 every day
Where: Jukkasjärvi at The old Homestead
Price:
Summer & Autumn (1:th June – 31:th October) 450 SEK/per adult – 225 SEK per child 5-15 years (0-4 year free of charge)
Winter & Spring (1:th November – 30:th April )1295 SEK/per adult – 648 SEK per child 5-15 years (0-4 year free of charge)
Participants: Maximum 12 people
Price includes: Coffee/tea + tastes from Sápmi
Language: English & Swedish
Recommended equipment: Warm clothes
Transfer: E-mail or call me if you need transfer to Jukkasjärvi – 500 sek