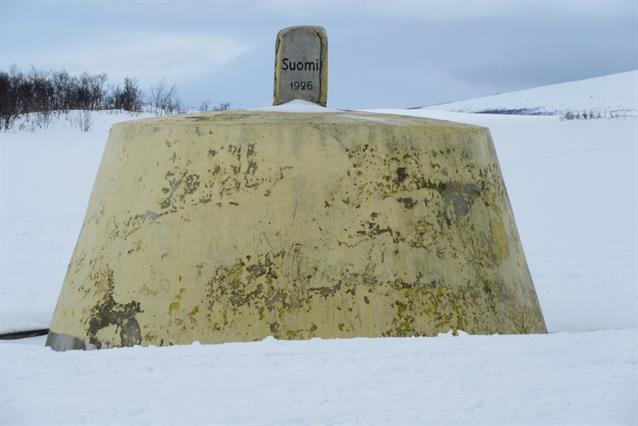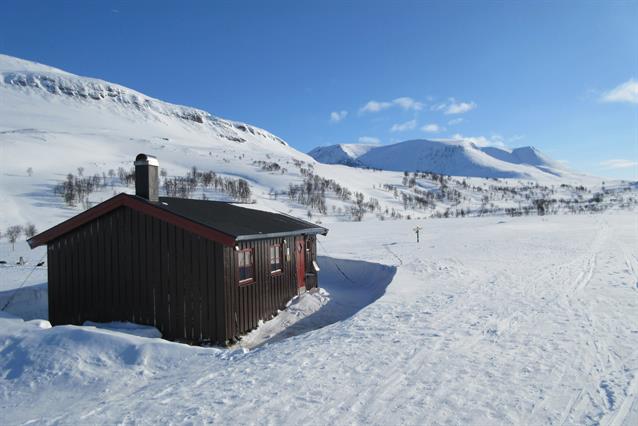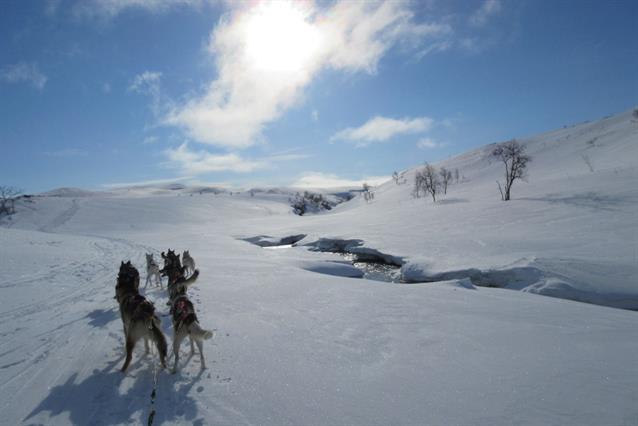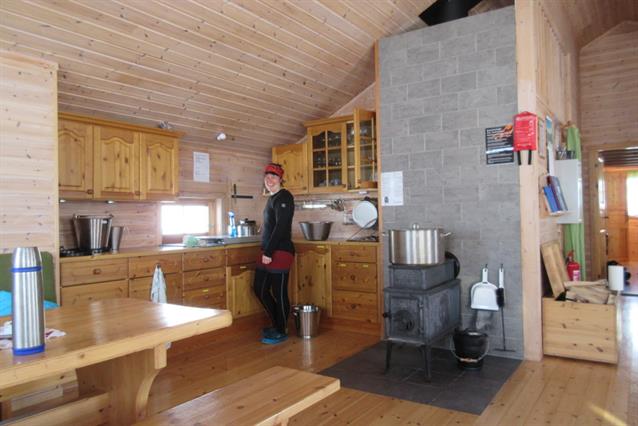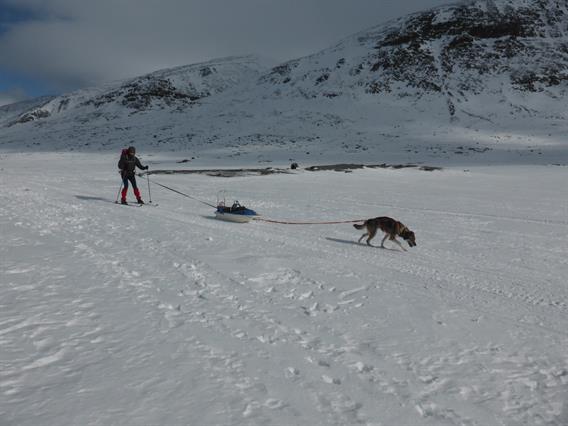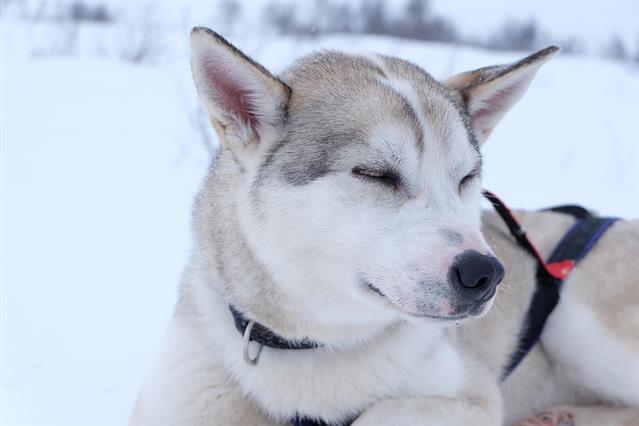 Treriksröset skitrekking
10 days/9 nights. This skiing tour with huskies and pulka is a round tour around treriksröset, the highest 3 country border corner of the world. The "three-country border point", a monument at the border point of Finland, Sweden and Norway. Skiing – partly with a pulka and your own husky through all the three countries Finland, Sweden and Norway.
During this husky skitrekking we have some huskies and pulkas with us to bring our luggage along the trail. You often drive your own pulka/husky team. Parts of the route follows the well known Northkalott trail, but most of the route is off the beaten track. Overnights we spend in Norwegian and Swedish mountain huts.
Price: 16.900 SEK/person
Date: 27th of march – 5th of april 2017
Participants: group size min.5, max.6 persons
Included services in package price:
• Overnights in cabins or youth hostels
• Full board during the whole tour
• 1 experienced, english speaking guide
• Pulka equipment and huskies
Additional services:
• Rental skiing equipment 1600 SEK/set/week
Requirements:
• Good physical condition
• Very good crosscountry skiing skills
• Team spirit, cooperation
• Endurance, a will to live in simple conditions
• Skis with fish scale/metal rails requested  
• Lots of the personal luggage will be pulled by a small sled dog team and the huskies in front of the pulkas (max.7 kg) If we have more, we carry it in our day bag along with the lunch package, thermos and warm jacket. Overnights in simple cabins, partly with sauna and partly with very simple possibilities for washing. Every group member brings her/his own sleeping bag.
• The tour guide will drive the small dog team and is maybe not with skis, you really need to know ski handling yourself. The guide will be closer or further away of the group, depending on visibility and other security aspects
• We reserve us the right to changes of the trip in case of bad weather conditions.