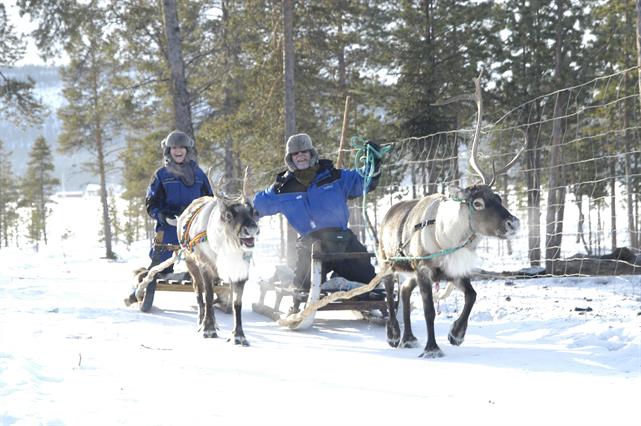 Nutti Sámi Siida Peter Grant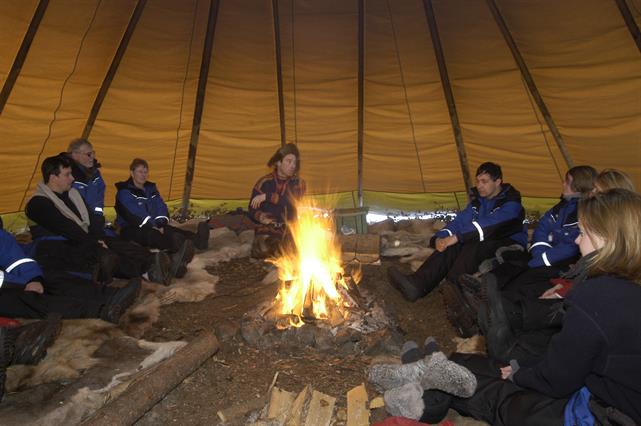 Nutti Sámi Siida Peter Grant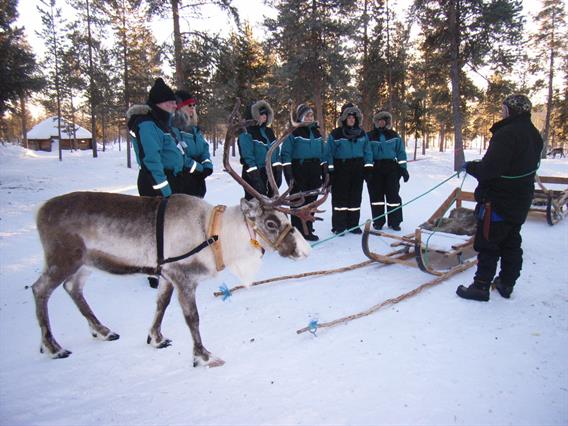 Nutti Sámi Siida AB - Katja Bechtloff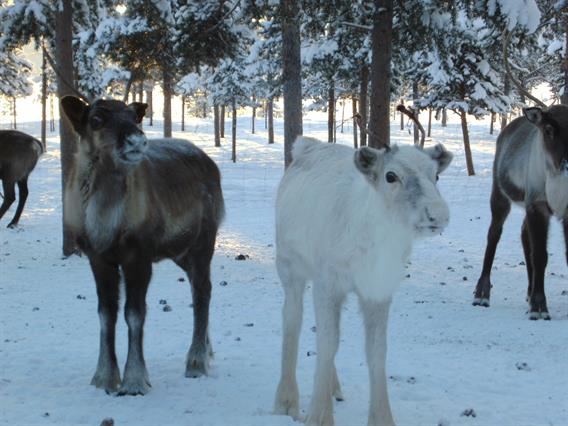 Nutti Sámi Siida AB - Katja Bechtloff
Nutti Sámi Siida AB - Jørn Tomter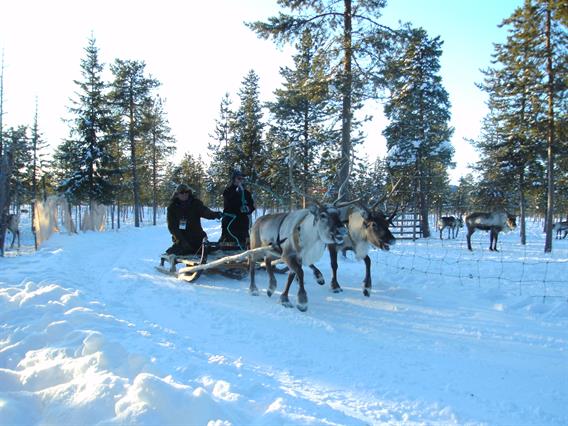 Katja Bechtloff
Ráidu – Encounter with reindeer
Join our Sámi guide to the reindeer camp outside Jukkasjärvi. Meet, greet and feed our reindeer herd that will regard and approach you with curiosity. Have a short reindeer sled drive around a circuit where you can compete with other drivers or just have a peaceful and quiet reindeer drive. You learn about the work as a reindeer herder and gain insight into the Sámi lifestyle, from nomadic history until today. The Sámi signature dish suovas will be prepared over open flames and eaten in a lávvu-tent with a hot drink around the fireside.
Daily: 5 Dec 2016 – 17 April 2017; not 24 Dec.
Time: 14:15 – 17:30 from/to Reindeer Lodge; 13:00 – 17:45 from/to Kiruna.
Price: SEK 2 400 per person. SEK 1 200 per child (3-12 years), free < 3 years
This tour is marked with "Nature's Best" – a Swedish quality label for ecotourism. The company is certified according to Sápmi Experience.