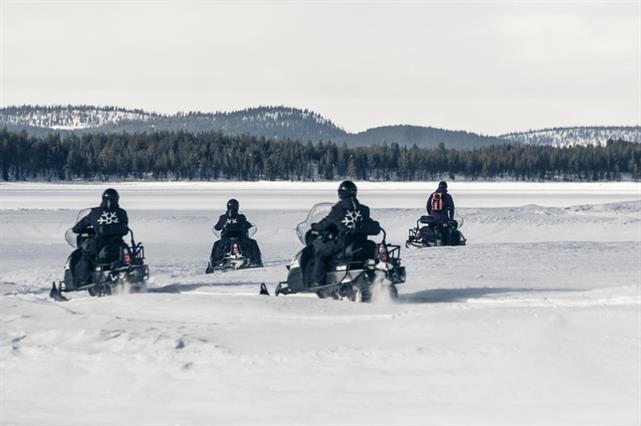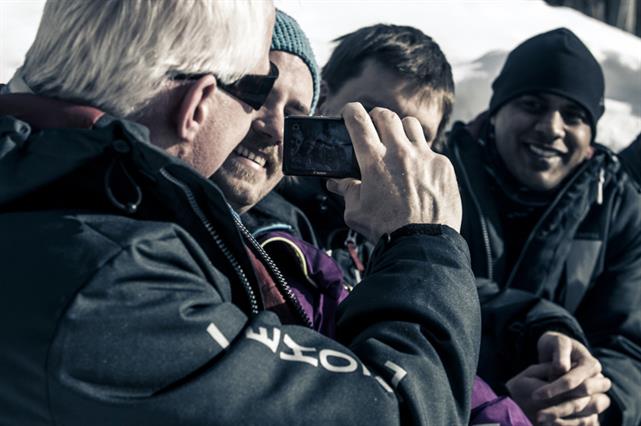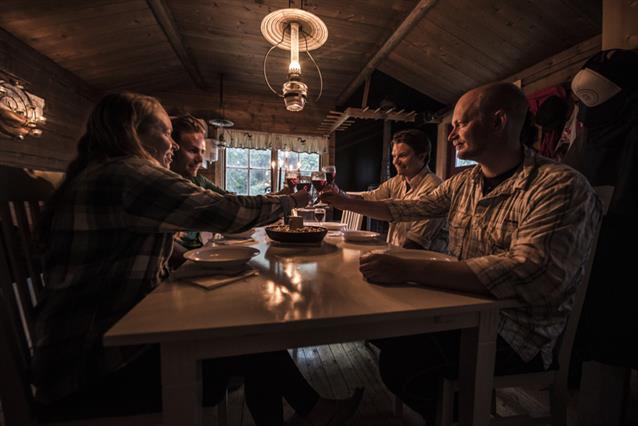 Overnight log cabin tour
This excursion takes us to a traditional log cabin, beautifully situated on the water's edge. On arrival, our guide lights the fireplace and candles; and the wood-fired sauna is readily available for those who want to give it a try. The guide cooks a three-course dinner which we enjoy in the cabin, where we'll also spend the night. Hopefully, the Aurora Borealis makes an appearance!
Friday & Saturday 16.00-10.00 (day after).
Price: SEK 4650/person (1/vehicle).
Call or email ICEHOTEL to book.
"Yes, we're a bit more more expensive – here's why":
– Helmet, snowmobile, warm outer clothes and mittens are always provided.
– All our guides are trained in wilderness safery and our routines are approved by the Swedish emergency services.
– ICEHOTEL works with snowmobile suppliers, land owners and partner firms to minimize the effects on the environment from our tour.
– All our tours are maintained according to protocol and our vehicles are continuously updated each year in order for our guests to enjoy the best technology, comfort and driving experience.
– We offer the most well-maintained snowmobile trails in the area, yet another aspect that enhances security and comfort for you as a guest.
– On tour, our guides are always responsible for maximum 16 guests each, in order to provide top quality and safety for our guests.
– We are a registered company and pay taxes, fees and fair salaries to our staff.