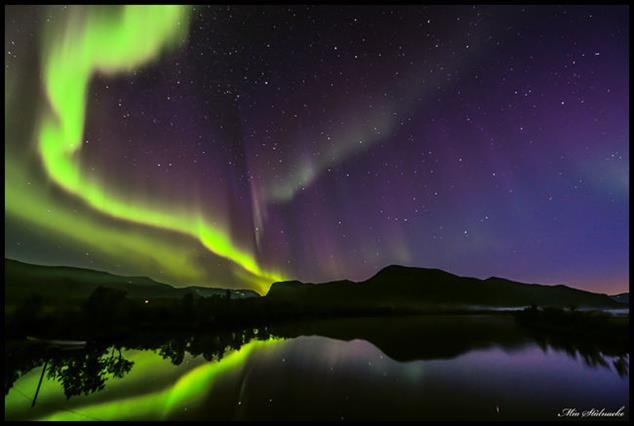 Mia Stålnacke/Kiruna Aurora Tours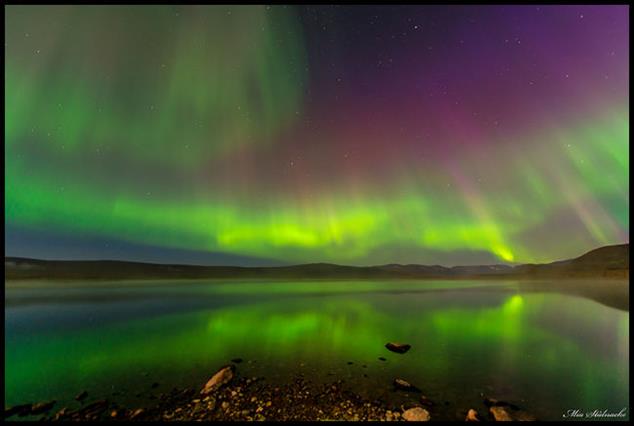 Mia Stålnacke/Kiruna Aurora Tours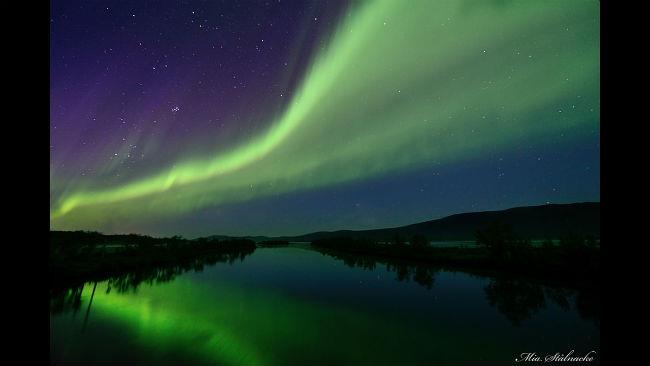 Mia Stålnacke/Kiruna Aurora Tours
Night cruise to Abisko
JOIN US ON THE ROAD TO ABISKO
Our special Aurora arrangement for individual travellers and photographers with advanced ambitions will bring you to Abisko – the "village of the northern lights". Due to it's unique location Abisko is known for its many clear nights, which makes it one of the world's best places to see the Northern Lights! Your driver-guide will meet you at 9.00 PM at your accommodation in Kiruna or Jukkasjärvi. He will give you a safe car trip in search for your best Aurora picture.
From Kiruna towards west we're going to pass small settlements and wide open swamp areas. Following parallel to the railroad tracks of the Kiruna iron ore train we will soon reach Abisko. On our way we will make stops at scenic viewpoint locations and take a nightwalk down to the ice of lake Torneträsk. We don't set up a detailed itinerary for this trip and it is NOT about stopping in Abisko just to turn back around! Depending on the weather and aurora situation we might pass Abisko and continue towards the border to Norway. So you will have a maximized chance of seeing the aurora out here in the snowy high mountain area!
At app. 2.30 AM we will be back in Kiruna and drop you in front of your hotel/hostel.
We accept max. 5 participants on this excursion. Your guide will stop where ever you want to take your pictures. Take your time to focus on to your focus . No impatient travel mates, no group dynamics, no time pressure – we go out to watch aurora in Lapland!
SEK 1690/person – min 2 participants
Included: Guiding in English/Swedish/German, coffee / tea
Every evening from sept. 10th – april 30th
PHOTOS: Copyright Mia Stålnacke for Kiruna Aurora Tours