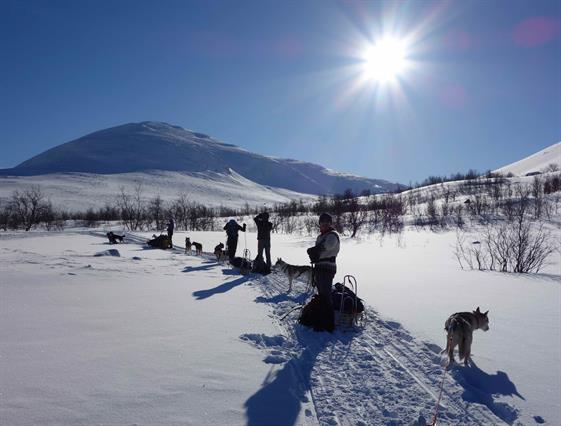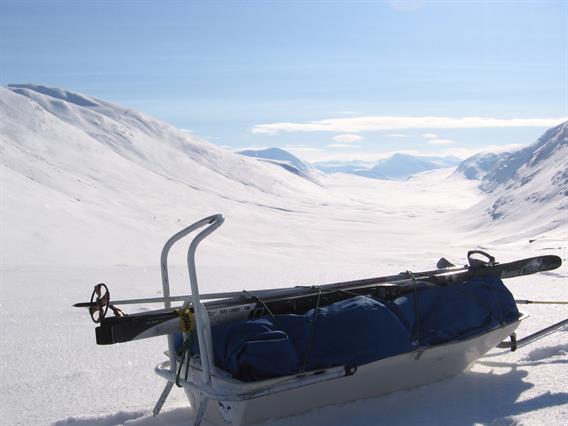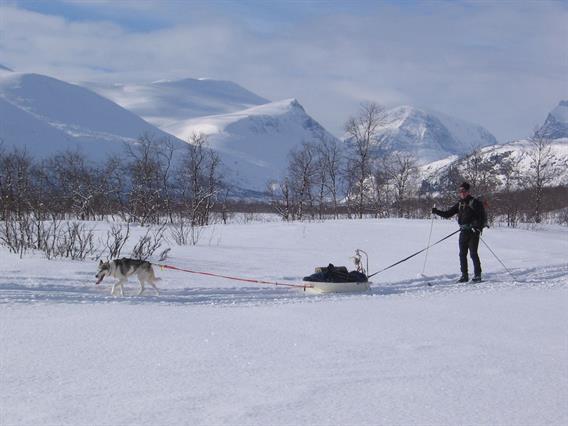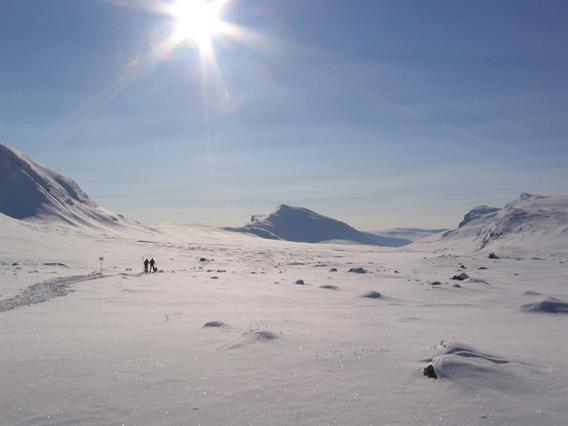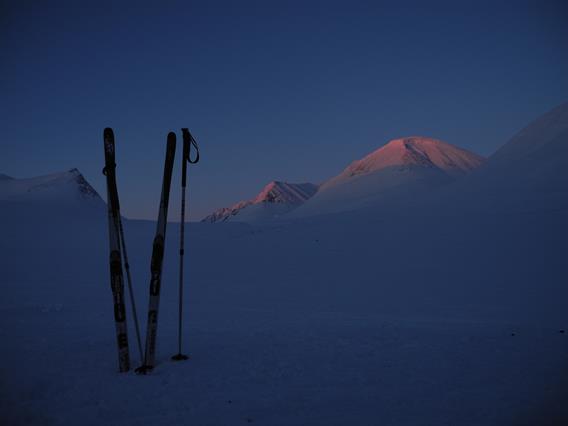 Kungsleden husky ski trekking
8 days/7 nights. This skiing tour with huskies and pulka brings us into the most northern part of the king's trail, spending the nights in cosy and warm mountain huts.
The king's trail in Swedish Lapland is one of the most famous trails in Scandinavia. During this trip, we follow the perhaps most beautiful 110 km from Abisko to Nikkaluokta. The track leads through large snowy mountain valleys, along frozen rivers and over frozen lakes. With a little bit luck, we can watch the mystical northern lights moving over the pale mountain landscape. We do not have to carry heavy backpacks as we can put most of our luggage into pulkas pulled by sled dogs – which we partly will drive ourselves. Some skiers are attached to the pulka, pulled by the husky – a great experience of co-working with those magnificent animals.
Price: 15.250 SEK/person
Dates: 15th till 22nd of april 2017
Participants: group size min.6 max.8 persons

Included services in the package price:
• 7 overnights in cabins or youth hostels
• Full board during the whole tour
• 1 experienced, english speaking guide
• A few sleddogs with pulka per group
Additional services:
• Arrival/departure to/from starting/ending point
• Rental skiing equipment 1600 SEK/set/week
Requirements:
• Good physical condition
• Very good crosscountry skiing skills
• Team spirit, cooperation
• Endurance, a will to live in simple conditions
• Skis with fish scale/metal rails requested
• Our personal luggage will be pulled in a pulka by a sled dog (max. 7–8 kg). The rest we carry in our day bag along with the lunch package, thermos and warm jacket. overnights in simple cabins.
every group member brings her/his own sleeping bag.
•we reserve us the right to changes of the trip in case of bad weather conditions.