Torbjörn Romark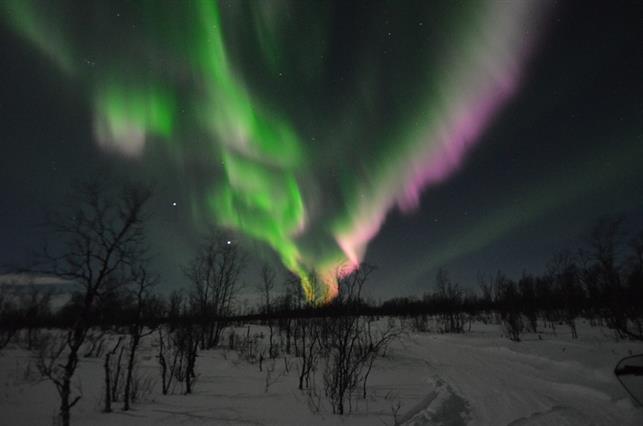 Torbjörn Romark
Jukkasjärvi Northern light tour
In search for the magnificent northern light we take us out on snowmobile away from all artificial light sources into the surroundings of Jukkasjärvi where moon, stars and the northern light guide us. We stop the engines at suitable spots and gaze into the night sky. The northern light is of changing character that varies in shape, colour and strengths. Most often, the aurora borealis appears as a faint green or light rose. Sandwich and hot drink incl. Min age 8 years. Child sits behind the driver. Min age to drive own snowmobile 18 years and a valid driving licence for car.
Daily: 1 Dec 2016 – 15 April 2017.
Time: 19:15 – 23:00 from/to Reindeer Lodge; 18:50 – 23:00 from/to Kiruna.
Price: SEK 1 260 per person, 2 persons sharing one snowmobile. SEK 1 830 per person, snowmobile single use.