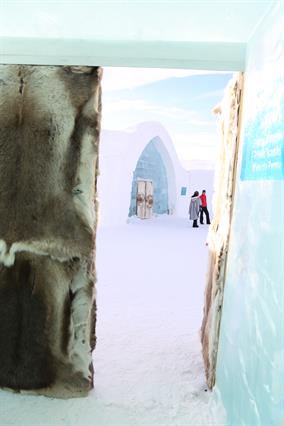 Nina Midfjäll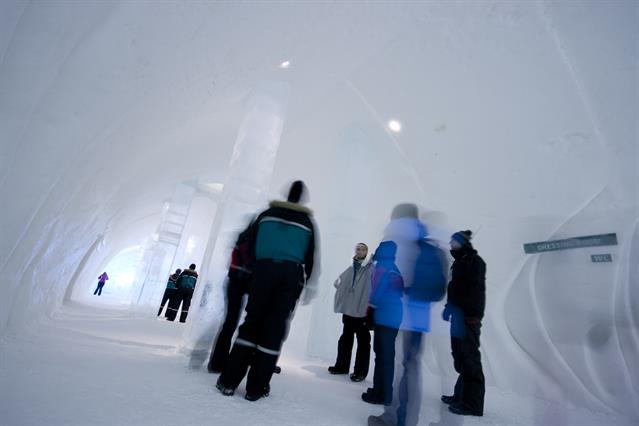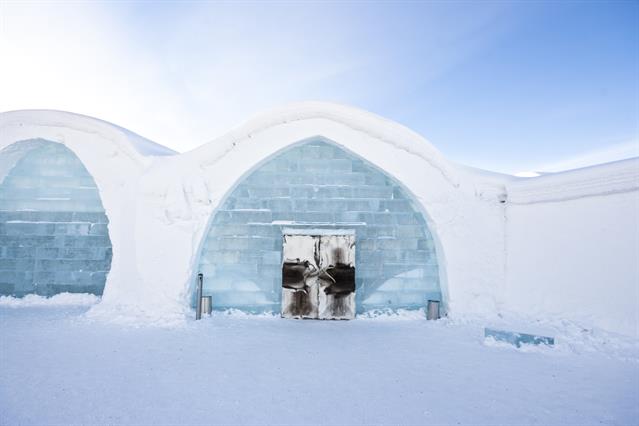 ICEHOTEL – Day visit and guided tour
Icehotel guided tour & day visit
About the Tours
Are the toilets made of ice? Does Icehotel ever melt? Where does the ice come from? The guided tour of the original Icehotel will tell you the answers to these and many other questions.
The story of Icehotel starts in 1989, when it became the world's first hotel made of ice and snow. It's also Sweden's most unique and probably most extensive private art hall. Each year it's reincarnated in a new guise, carefully designed and hand crafted by some 40 artists from around the world.
What's included?
The ticket price includes free access to the art suites, ice chapel and ice bar from 10 am to 6 pm on the day of your visit. The guided tour takes 45 minutes, the rest of the day you are free to browse the art in the hotel, taking photos and just marvel at the crystal clear ice. Guided tours are complimentary to overnight guests to Icehotel.
Price & Opening hours
10 am – 6 pm, 12 Dec-12 Apr Guided tours start at 12 & 4 pm (duration 45 min) Price: SEK 325 (adult), student/senior: SEK 200, Kids 6-12 yrs SEK 75 Tickets: Buy your entry tickets at the counter in Icehotel Shop (opening times).
To get to ICEHOTEL it's easiest by local bus, and you will find the
times at: www.ltnbd.se.
Or by Taxi, Kiruna Taxi +46 980-120 20