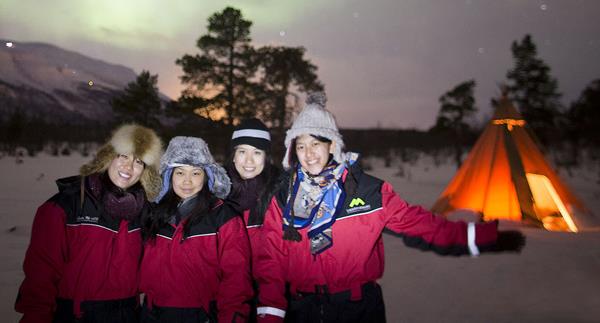 Peter Rosén
Peter Rosén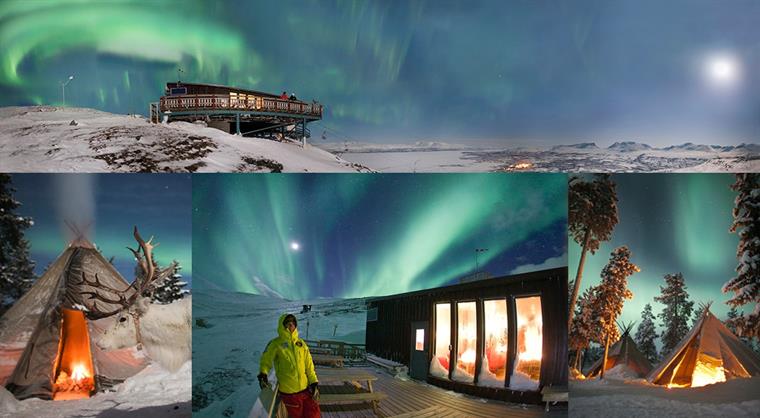 Peter Rosén/ Lappland Media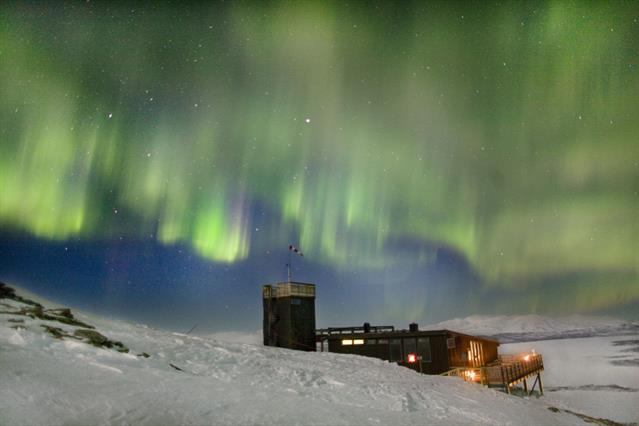 Peter Rosén/ Lappland Media
Peter Rosén/ Lappland Media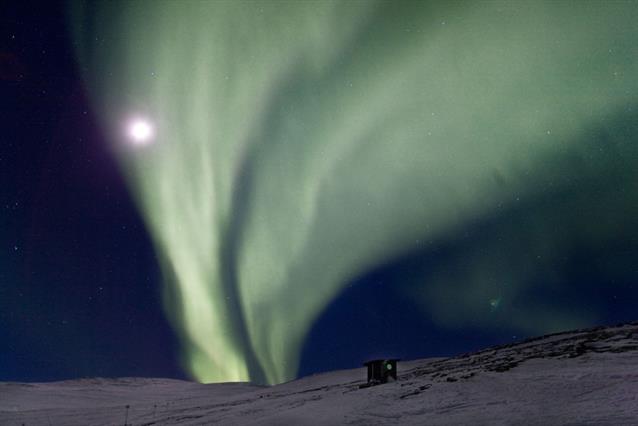 Peter Rosén/ Lappland Media
Evening Aurora Photo Course – Abisko National Park
Experience and photograph Aurora borealis with a LapplandMedia photographer. Spend a memorable evening at our tipi camp capturing different aspects of the midwinter night in Lapland. Starry skies dotted with planets and galaxies, a snow-clad slumbering landscape with mountain birch, the lluring dance of Aurora Borealis winding its way towards you.
The owner, Peter Rosén, is one of Sweden's best nature photographers and is the photographer behind the book "Aurora Borealis in Lapland". LapplandMedia's professional photoguides will help you in an in-depth photo course on how to capture aurora, stars, galaxies and the breathtaking midwinter landscape in the best possible way. We have held photo courses since 2001 and Peter's book "Aurora Borealis in Lapland" is one of the great results of this long experience. The tour is part of the Canon Photography School and thanks to Canon and Manfrotto, we can offer both amateur and professional SLR cameras, lenses and tripods, specially designed for Aurora photography – without any additional cost. 
TOUR DATES: 15 Dec 2016- 20 March 2016. Everyday.
INCLUDED: Canon SLR camera, Manfrotto tripod, guide, warm thermooverall, warm beverages. Bilingual guide, Swedish and English.
GROUP SIZE: Min 2 persons, max 8 persons per departure.
PRICE: Adults 1490 SEK; Students 1290 SEK, Children 10-15 years old, free in company of parents.
Book Now! Or at least 1 day prior to departure at +46 70 333 8883; info@lapplandmedia.se
EVENING ITINERARY
19.30: Your photo guide will meet you at the Abisko Mountain Station reception. Presentation of the evening program, check of your photo equipment. SLR cameras, lenses and tripods specially design for Aurora photographing will be available during the night.
19.45: We are ready to go on a snow mobile sleigh tour through the Abisko valley to our Sámi tipi camp where we will shoot our first images. While waiting for the Aurora display, our guide will teach you how to best capture the midwinter, igloo or tipi tent on film. Learning the how and why of photography techniques will open up a whole new world and enable you to capture magnificent images you never thought possible. We'll take a break, make coffee and hot tea over an open fire. Around midnight we will return to your hotel in Abisko or Björkliden.
ADDITIONAL INFORMATION
Thanks to its dry climate and location in the Aurora oval, Abisko National Park is one of the best places on earth to watch and photograph the Aurora. Statistics from previous seasons show that the Aurora Borealis is visible at least 70 % of the nights. However, since the Aurora is a natural phenomenon we cannot guarantee any viewing of the Aurora Borealis (northern lights) but we will do our best to make your evening an unforgettable experience. Transfer from Kiruna can be arranged for an additional cost. The itinerary may change due to unforeseen conditions.
More info: www.lapplandphotoadventures.com