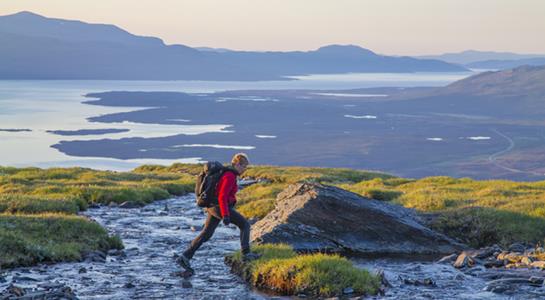 Peter Rosén/LapplandMedia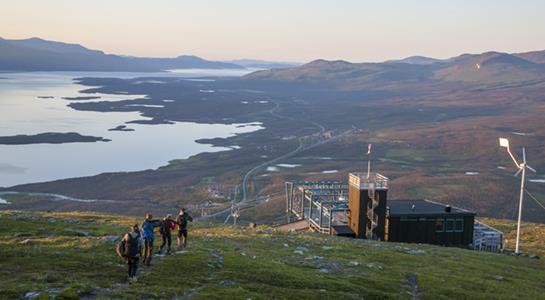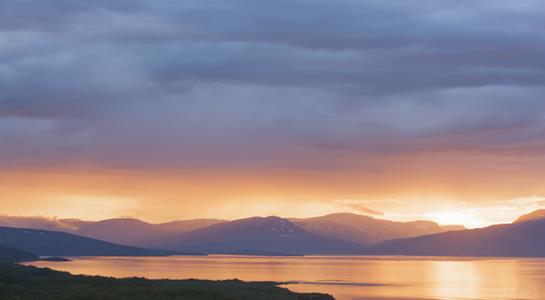 Creative Mountain Photography in Abisko National Park
The evening light of summer gives the Lapland landscape a surreal glow. Lush subarctic hillsides, rivers shimmer, skies deepen, purple and fiery mountaintops dotted with stubborn snow. The scenery shifts with each blink. The light – the landscape – the beautiful shift of seasons – this is Lapland – learn how to capture it!
LaplandMedia & PhotoAdventures invites you on a one week photo course on how to capture this beautiful region in the best possible way. Join professional photographer Peter Rosén for an eye-opening experience and bring home fantastic memories from Lapland.
Here you will learn creative mountain landscape photography from the very beginning. You will be shown all the skills and be guided from the beginning in capturing the perfect images in an inspiring summertime environment. The course leader, Peter Rosén, has had a long career as an environmental researcher in Abisko, where he has lived for 16 years. His comprehensive knowledge of the area guarantees the best guiding to exquisite photography sites.
This course is included in Canon's Photography School and is also sponsored by Manfrotto, giving you the exclusive chance to test the latest digital camera equipment, lenses and tripods on the market. Also included in the course is a trip to the Polar Park – Arctic Wildlife Centre in Norway for photographing wolverine, lynx, wolfs, bears and more in a subarctic environment. We are also allowed to go inside the fences to the lynx for cloose up images. Per Karlsson from Canon will be one of the teachers on the course. We do have access to an Inspire 1 drone and advanced time lapse equipment from Ditogear. Time lapse movies are getting more and more popular these days. Therefore I will teach you the latest techniques for time lapse photographing using the new software LRTimelapse and how to use a motorized rail for nice motion in your scene.
Important parts in the course are:
Landscape photographing. The area around Abisko and Björkliden is perfect for landscape images.Macro photographing including photo stacking (you can borrow macro lenses from Canon)Animal photographing (you can borrow long tele photo lenses from Canon)How to process RAW files in Photoshop and lightroomImage composition and image critique. We discuss your imagesThe importance of natural light and how to use a flash for nature photographingHow to use your digital camera in an optimal wayHow to produce a slide showHow to produce a nice time lapse of eg. a sun set.and more …
We are truly dedicated to ensuring our guest's satisfaction and proud to say that we are the winner of the TripAdvisor Certificate of Excellence Award. We are the only company in Swedish Lapland who can offer guided photo tours with proffessional photographers all year round. We have been running photo courses in Abisko and Swedish Lapland at least 10 years longer than any other company in the area.
Date: Summare 2017 (exact dates will be set later).
Course includes: Course leaders Peter Rosén, Canon and Manfrotto camera equipment. Local transportations. Accomodation.
Program not set yet for 2017.

Number of participants: Max 10 persons. Minimum age 16 years.
Package 1: Course incl. accomodation hostel xx xxx SEK (single room xxxx SEK extra).
Package 2: Course incl. accomodation hotel, shared room, full board xx xxx (single room xxxx SEK extra)
If you are interested send us an email and we will send more info later! info@lapplandmedia.se or +46 70-333 88 83.
More info via www.lapplandphotoadventures.com