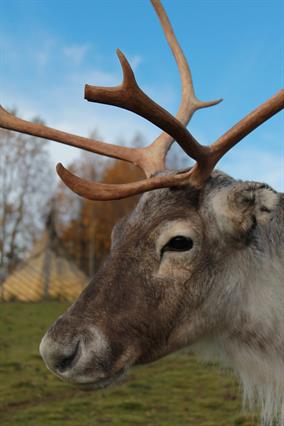 Katja Bechtloff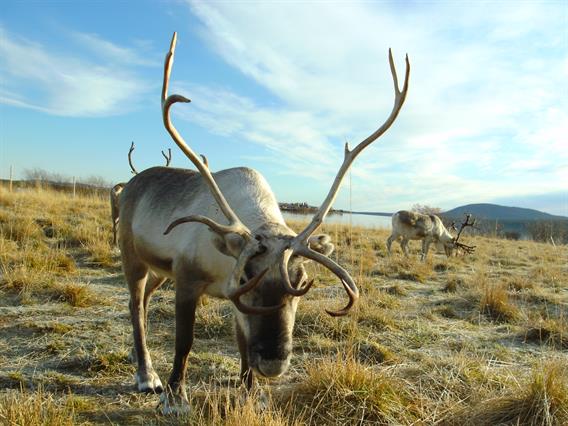 Katja Bechtloff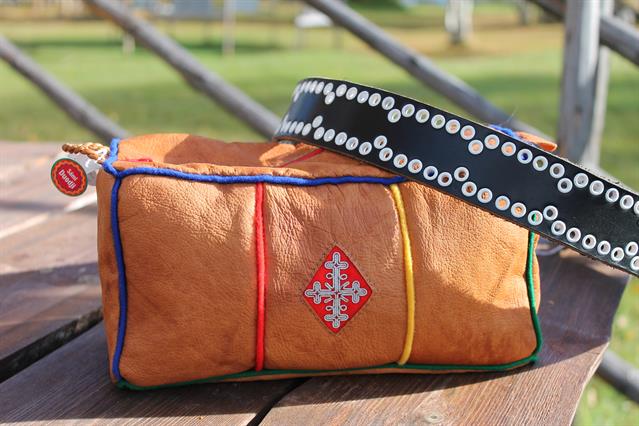 Katja Bechtloff
Autumn visit in Jukkasjärvi
We start in central Kiruna and go by minibus approx. 20 km eastwards to the small village of Jukkasjärvi.
We pass the premises of the world-famous Icehotel built with crystal clear ice blocks from the river Torne, before we down the road arrive to the oldest wooden preserved church in the Swedish part of Sápmi. The church is famous for its colourful wood carving altarpiece; and if the church is open we will enter it and tell you more of its origin strongly linked to the history of the village.
Jukkasjärvi was founded on an old Sámi market and assembly place on the banks of river Torne.
We then continue to our reindeer enclosure where you will have a close encounter with our proud companions, the reindeer. We enter the enclosure for feeding them. You will hear a lot of interesting facts about reindeer and reindeer husbandry and learn about the Sámi people, i.e. the indigenous people of Fennoscandia, and their lifestyle from nomadic history until today.
You probably have heard that the best foodie thing to do in Sápmi is actually to sample some reindeer meat and to sip some hot coffee served from a sooty kettle. If not, it is time for you to taste it. The Sámi signature dish suovas (lightly-salted and cold-smoked reindeer meat) will be fried in a big pan over open flames and served on gáhkku (Sámi flat bread) together with some lingonberry jam. All this in the right ambience: sitting around the fireside in a traditional Sámi lávvu-tent in company of a great storyteller.
This multifarious outing to Jukkasjärvi ends with a farewell to the reindeer and transfer back to Kiruna.
Price: SEK 1110 per person, SEK 770 per child (3-12 years).
Days: Tue, Thu, Fri & Sat. 22 August – 31 October 2016.
Start: 08:30 at hotel/tourist office in Kiruna.
End: Approx. 12:00 at Kiruna Airport, hotel or tourist office.
Meal: Fried smoked reindeer meat, with flat bread and lingonberry jam, coffee/tea included.
Equipment: Loan of thermal overall, boots, mittens and hat included.
Groups: Group arrangements upon request.