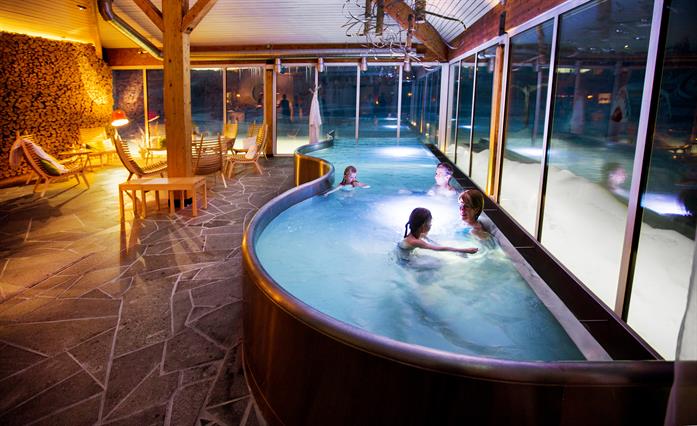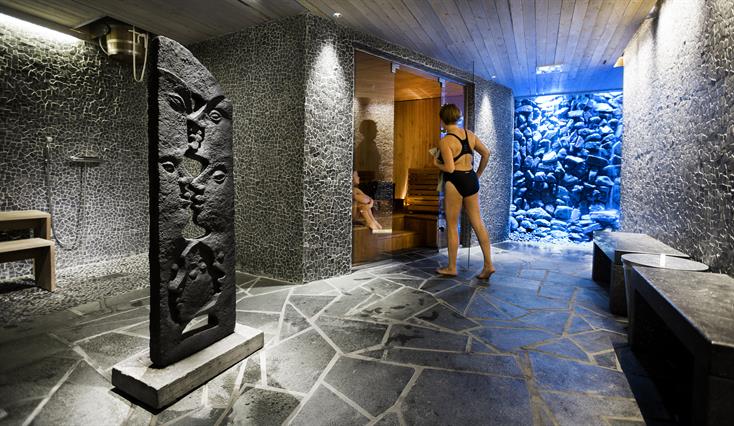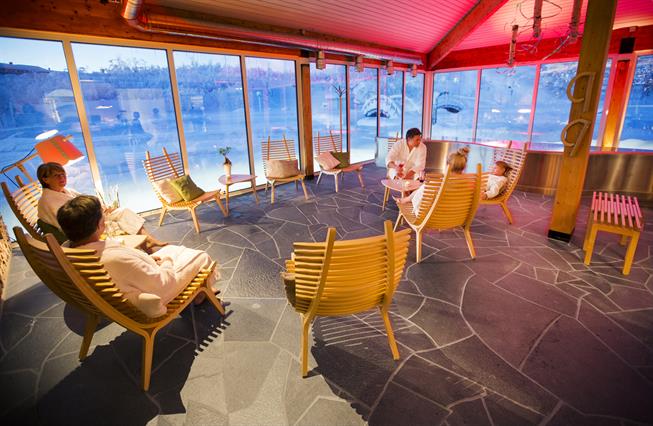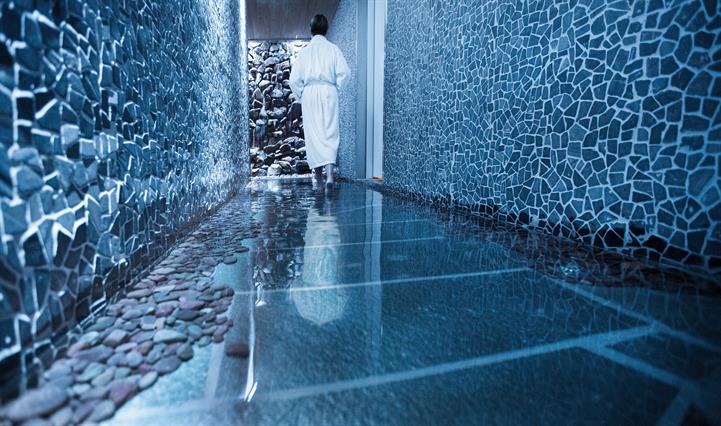 Aurora Spa with sauna bucket
Spring offer
Entry 295 SEK/person.
The offer is valid Monday-Wednesday until may 31st 2017.
-----------------------------------------------
Seniorspa:
Entry 195 SEK/person
Entry + 2-course dinner 495 SEK/person

NOTE! These offers are for entry only. Sauna bucket is not included.

This offer is valid every Thursday from April 6 to June 1 2017.
After a full day of outdoor activities, it is bliss to relax and enjoy applying the treatments of our Aurora Spa at your own pace. Gently massage your face and hands with the aromatic coffee scrub, treat your feet to a foot bath of juniper salt and lemon while massaging them with iron pellets. Exfoliate with a body scrub of newly-sprouted birch leaves and finish off with a soothing body oil of pine-scented canola oil. Weave these in at your own pace with relaxing in the temperate pools, unwind with a sauna bath and enjoy a glass of wine or a cool smoothie in our relaxation area.The sauna bucket contains products based on ancient Swedish, Sami and Torne Valley Finnish medicinal knowledge. All products are made from natural raw ingredients and are completely free of preservatives.
Price: 695 SEK/person
The price includes: Entrance, sauna bucket, towel, bathrobe, tea, water and fruit
Opening hours:
Sunday–Wednesday at 17.00–21.00 (children 0–12 years, at 17.00–19.00)
Thursday at 16.00–20.00
Friday–Saturday at 16.00–22.00 (children 0–12 years, at 16.00–18.00)